Collaboration and co-existence on the same territory of the Church and the State was discussed in Strasbourg
Monday, 23 September 2013, 10:23
The goals and tasks of the European Council, particularly in the legal sphere, were the focus of the gathering of advisers on legal issues of the Bishops' Conferences in Europe, who met for the first time in Strasbourg on September 12-14, 2013. The goal of the meeting was to deepen knowledge about European institutions as well as to discuss and exchange experiences among themselves and with some staff of these institutions. The topics, focused on during those days, were meant to demonstrate the concern of the Church about the spiritual, political, and social welfare of people from the whole European continent.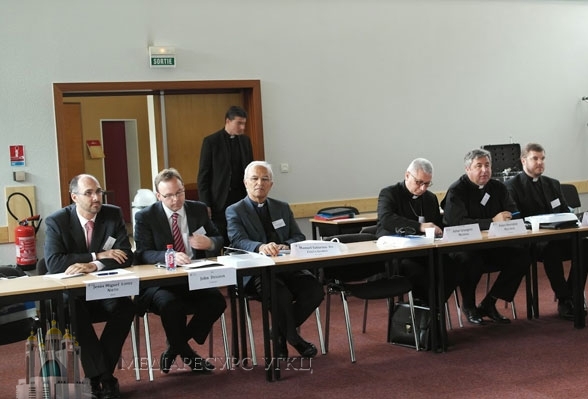 More than 30 delegates from Bishops' Conferences in Europe accepted the invitation of the Council of European Episcopal Bishops (CCEE) to participate in this gathering. The vice-head of the Canonical Department of the Patriarchal Curia, Rev. Andriy Tanasiychuk, represented the Ukrainian Greek-Catholic Church.
The gathering had the format of informal discussions of issues and problems which the Church in Europe encounters and became a good forum for the exchange of views. It is noteworthy that the conference in Strasbourg took place thanks to the cooperation of the Holy See's Permanent Mission to the Council of Europe. The participants gained more familiarity with the activities of the European Council and European institutions which cooperate with them, for example, the European Court of Human Rights.
Participating in the meeting were the representatives of Commission of the Bishops' Conferences of the European Community (COMECE), the representatives of the Holy See's Permanent Mission to the Council of Europe and the organization of United Nations in Geneva. During the meeting, participants also met the local Archbishop, Mgr Jean-Pierre Grallet; the Director of the Directorate General of Human Rights and Rule of Law, Dr. Jan Kleijssen; jurists from the embassies of some of the member states of the Council of Europe; and members of the Chancery of the European Court of Human Rights.
UGCC Department of Information
PUBLICATIONS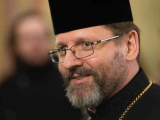 "Every effort must be made to restore the original unity of the Church of Kyiv in its Orthodox and Catholic branches".
MEDIA