Culture of meeting and dialogue between Rome and Constantinople is a good example of establishing relationship in Kyiv, - the Head of the UGCC
Saturday, 12 June 2021, 22:40
June 11, 2021 in Kyiv the Father and Head of the UGCC His Beatitude Sviatoslav took part in the presentation of a Ukrainian translation of a book written by John Chryssavgis 'Bartholomew: Apostle and Visionary" held at the residence of Metropolitan Epiphany, the Head of the Orthodox Church in Ukraine.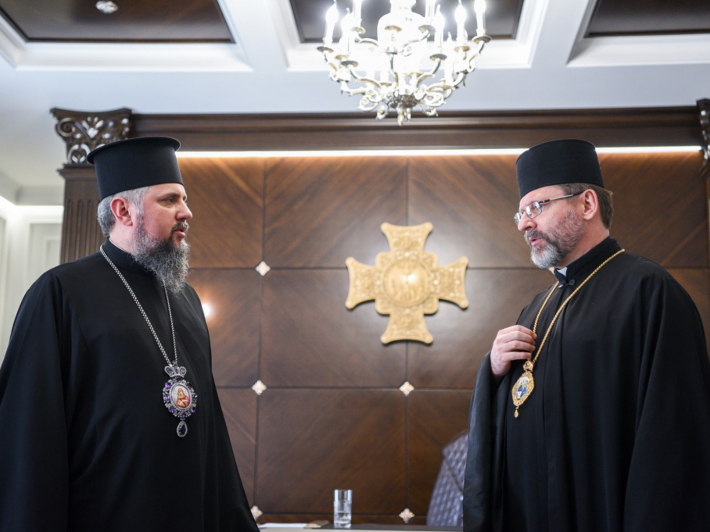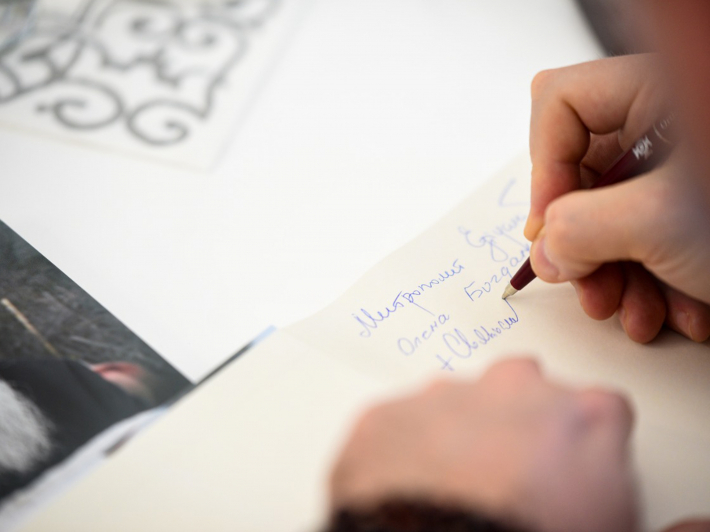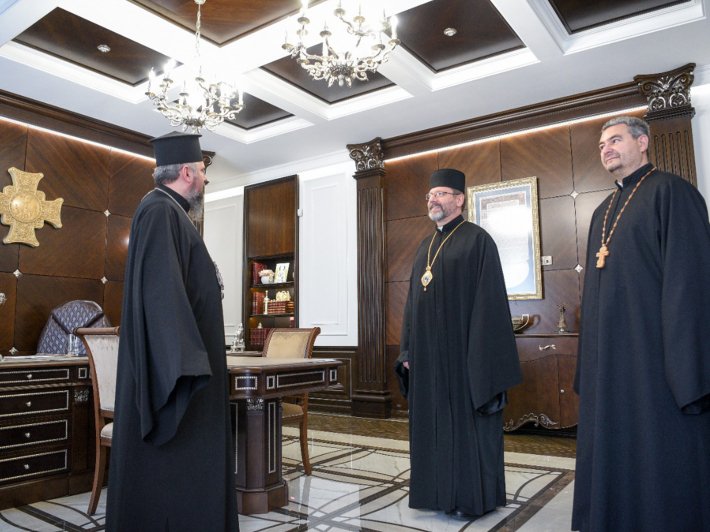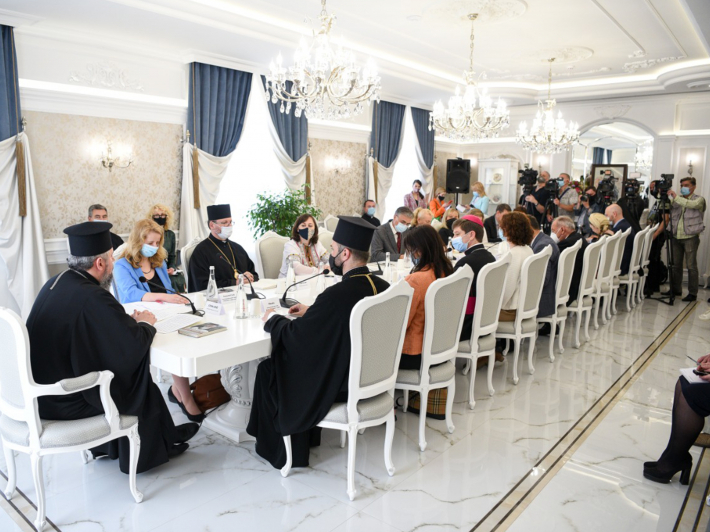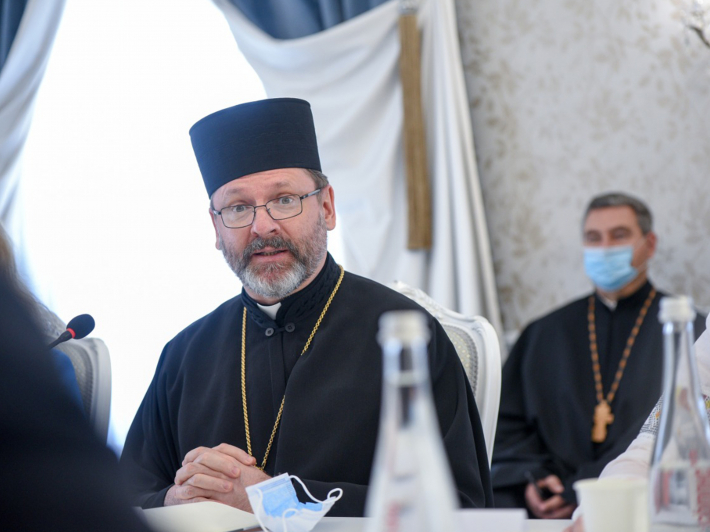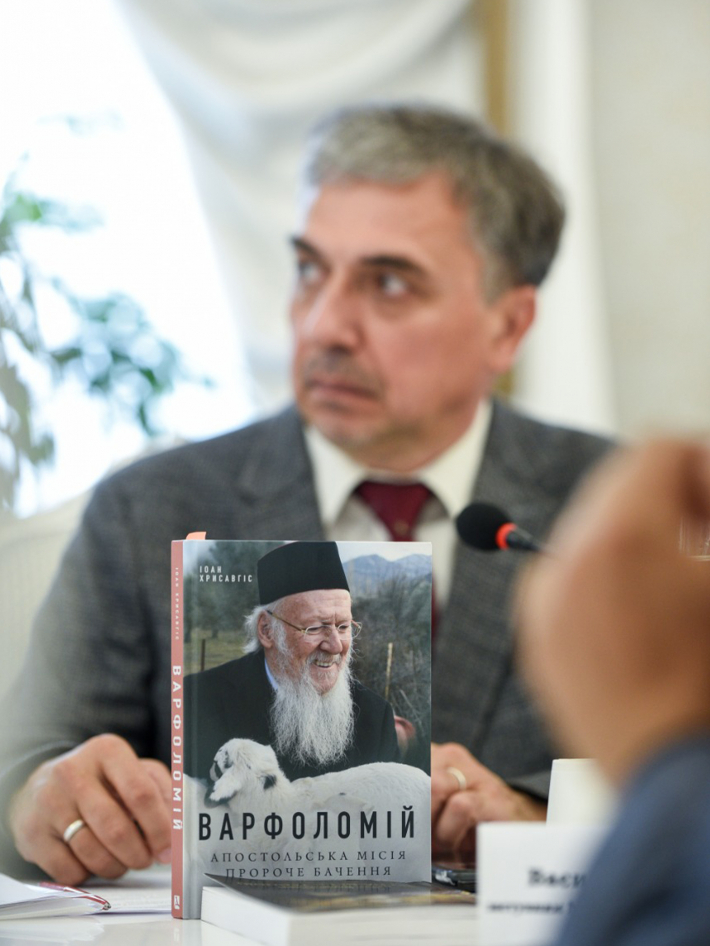 In his speech His Beatitude Sviatoslav called a presentation of this book "a profound occasion which reveals a personality of Ecumenical Patriarch Bartholomew".
"Monumentally, this book bears testimony of his personal meetings with two popes – Francis and Benedict XVI", His Beatitude Sviatoslav emphasized.
Patriarch Bartholomew, as the Major Archbishop assumes, is one of the most intellectual personalities of the contemporary world. With the power of his intellectuality he creates a culture of each meeting, which becomes especially relevant to the post-COVID world.
"We were all deeply impressed with a moment when Pope Francis visiting His Holiness in person bowed his head before him and asked for a blessing. This is something more than just a mutual acknowledgment. It is especially deep spiritual closeness which opens new opportunities for any dialogue", His Beatitude Sviatoslav is certain about.
His Beatitude Sviatoslav also shared his experience of having a conversation with Patriarch Bartholomew: "the last time I met him was in Vatican, at St. Martha's House. I had a feeling that this man is full of energy, constantly radiating strength, freedom and ability to move Church, public and interstate life further on".
According to the Head of the UGCC, the culture of meeting and collaboration which exists between between Rome and Constantinople at present is a good example of necessary courage to establish relationships in Kyiv. Thus he added: "we have to come together, cooperate and exhibit a sign of mutual respect, love and sympathy".
His Beatitude Sviatoslav paid attention to Patriarch's support of Ukrainians and our state, particularly in terms of commemorating victims of the Holodomor and defending national sovereignty and integrity.
The Head of the UGCC also stated that a presentation of a book about the Patriarch of Constantinople in Ukrainian language is one of the steps toward the preparation to the visit of His Holiness to Ukraine in occasion of 30th anniversary of Ukraine's independence.
The UGCC Department for Information
PUBLICATIONS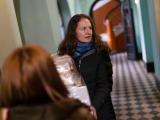 A year ago, the Head of the UGCC, Patriarch Sviatoslav, nominated Tetiana Stawnychy, the President of Caritas of Ukraine. After the...
MEDIA