Department of Pastoral Care of Migrants (UGCC) presented II Forum of Migrants program draft
Monday, 12 February 2018, 18:51
Headed by Bishop Yosyf (Milian) representatives of Department of Pastoral Care of Migrants met in Italian town San Giovanni Rotondo with priests who provide pastoral care for Ukrainian Greek-Catholics in Italy in order to present the program of the Second Forum of Migrants of Central and Western Europe, which will take place in Rome at the beginning of October.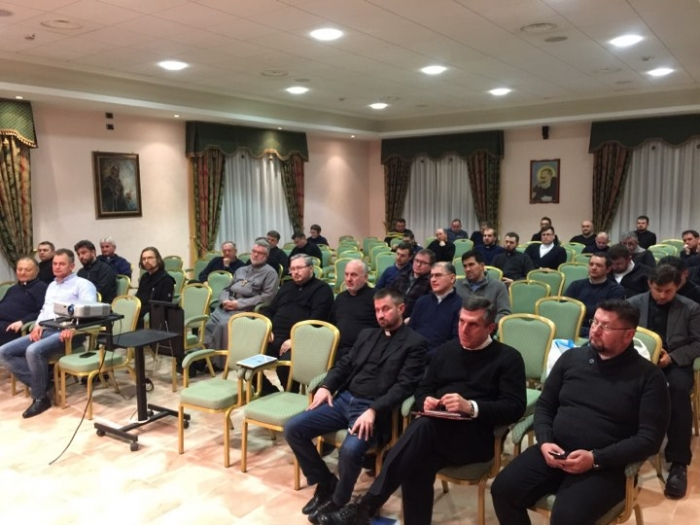 The Forum is planned to take place in Rome, October 5-7. There will be three sessions: 1st session – present state and perspectives of pastoral care for children and youth of the newest Ukrainian diaspora; 2nd session – Church and school – foundation for the present and the future of the newest Ukrainian diaspora; 3nd session – youth movement at the service to the newest Ukrainian diaspora.
West office of "Zhyve TV" based on materials from www.pmv.ugcc.org.ua
PUBLICATIONS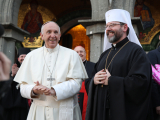 ROME - As the Catholic Church's Synod of Bishops in Rome was meeting on Oct. 11, it was another synod across the Aegean Sea in Turkey that sent...
MEDIA