Due to the epidemic, the date of the enthronement of Bishop Kenneth Nowakovsky changed
Friday, 20 March 2020, 11:33
On Saturday, March 21, 2020, the enthronement of the new ruling Bishop Kenneth Nowakowski will take place in London, at the Cathedral of the Holy Family. The Divine Liturgy, at the request of His Beatitude Sviatoslav, will be led by Cardinal Vincent Nichols, Archbishop of Westminster and President of the Conference of Catholic Bishops of England and Wales. Worship will begin at 10.00 London time and 12.00 Kyiv time.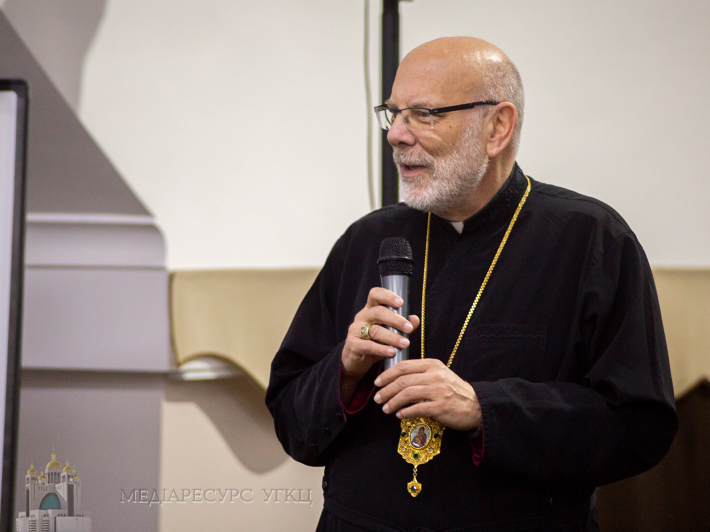 Bishop Kenneth announced this on the official website of the Eparchy of the Holy Family in London.  "Given the situation with the coronavirus pandemic and the need for the eparchial administration for the faithful of the UGCC in London, it was decided to carry out the enthronement on Saturday 21 March.  According to the decision of the UK government, the clergy and previously invited guests will not be able to participate in the enthronement.  The number of attendees will be limited to ten," the bishop said.
 He also noted the importance of a joyful event of enthronement for the entire eparchy.  In this regard, he invites everyone to prayerfully connect via live broadcast on the eparchial Facebook page at: https://www.facebook.com/UGCC.GB/.
 "I pray that the light of God will keep us warm during this turbulent period, so that it may remind us of the Resurrection, where we continue our journey through Lent.  This weekend, as we look at His Cross, let us remember the suffering, death, and triumph over sin…"
As we have informed, on Wednesday, January 15, 2020, the Vatican announced that Pope Francis had appointed Ken Nowakowski as the ruling Bishop of the UGCC Eparchy of London, transferring him from the New Westminster Eparchy of the UGCC in Canada.
The UGCC Department for Information
PUBLICATIONS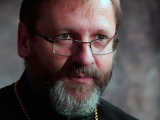 I must say that in Ukraine and other post-Soviet countries, we still feel the consequences of decades of totalitarian rule. In a totalitarian...
MEDIA