During the ecumenical prayer in Prague the Head of the Church touched on Holodomor, UGCC suppression and deportation of Crimea Tatars
Tuesday, 01 March 2016, 18:56
The Father and Head of the Ukrainian Greek-Catholic Church, His Beatitude Sviatoslav participated in the Ecumenical prayer for tortured and perished political prisoners in St. Vitus Cathedral in Prague.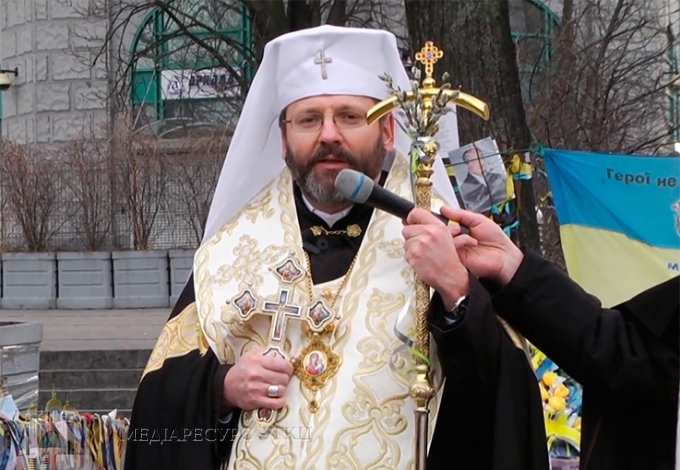 Cardinal Dominik Duka, archbishop of Prague headed Divine Liturgy in co-service with monsignor Joel Ruml and bishop of Czechoslovak Hussite Church, Tomash Butt.
In his speech the Head of the Church mentioned that with this prayer are commemorated ten million of Ukrainians who were killed by an artificial famine under the Stalin's regime in Ukraine in 1932-1933. Ukrainians call this man-made famine – Holodomor. And international community calls it a genocide of the Ukrainian nation.
"With this prayer I also would like to commemorate the 70th anniversary of a violent suppression of the Ukrainian Greek-Catholic Church in the Soviet Union. This year, on 8th of March will pass 70 years of a so-called Lviv Pseudo-Council. This Pseudo-Council was the beginning of a cross way for metropolitan Josyf Slipyj and seven bishops of the Ukrainian Greek-Catholic Church", told His Beatitude Sviatoslav.
The Head of the Church pointed out that during the suppression our Church in 1946 were counted nearly 3,000 of priests, hundreds of monasteries, three spiritual seminaries and one Theological academy. "Everything was destroyed and Church was turned into the underground activity. Nearly 800 priests were forced to adhere to Moscow's orthodoxy, as well as all temples in our Church. Only in 40-s and only from West Ukraine about 1 million of people were deported to Siberia. This Pseudo-Council was a start of destroying UGCC in Czech Republic, Poland, Romania, Hungary, and other countries which were kept in captivity of Soviet enslavement, - said the Head of the UGCC.
"With this prayer, - added His Beatitude Sviatoslav, - I want to commemorate everyone: orthodox, protestants, Roman-Catholics, Jews and Muslims who went through repressions of the Soviet totalitarian regime. However, all people, people whose belief is Islam, were deported from their own land. These people are Crimea Tatars".
"Today our praying to the Blessed Virgin Mary is being arisen for them", said the Head of the UGCC.
The UGCC Department of Information
PUBLICATIONS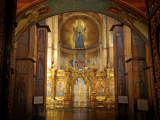 Dear brothers and sisters in Christ! Throughout our millennial history, our Church and our people have fully experienced in their bodies the...
MEDIA