Eastern Catholic Bishops of Europe Annual Conference – Day 2
Saturday, 28 October 2017, 16:10
The annual meeting of Eastern Catholic Bishops of Europe has begun its study sessions on the theme of "Kerygma – Catechesis – Mystagogy."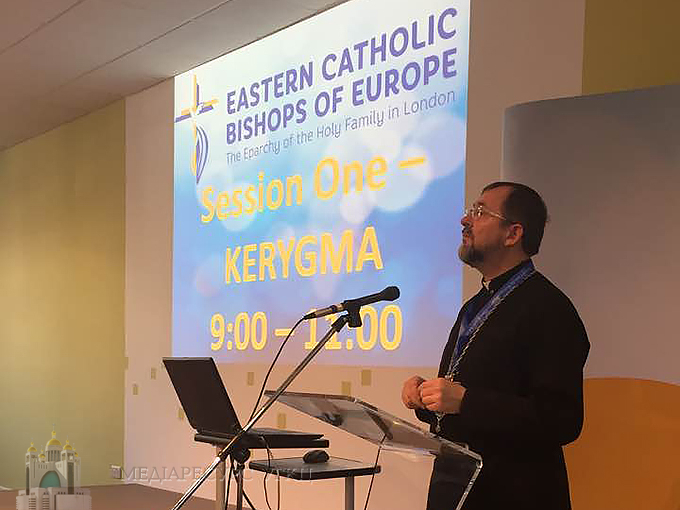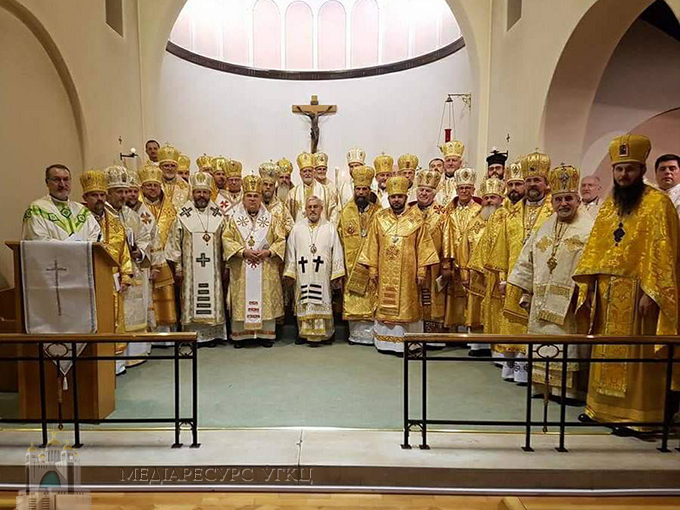 The first session, Kerygma, began with a presentation by Rev Dr Taras Barscevski (Zagreb) entitled "The Apostolic Kerygma – Proclamation of the Death and Resurrection of Christ in the Episcopal Catechesis." This was followed by an address by Bishop Dr Bohdan Dzyurakh (Kyiv) on "The Preparation of a New Catechetical Directory and the Contribution of Eastern Catholic Churches. Session two, Catechesis, was presented by Dr Caroline Farey (UK) who spoke about "An Annunciation Pedagogy for Catechesis." During session three, Mr Jack Figel (USA) gave a presentation on "Catechesis in the 21st Century." Each presentation was followed by an Q&A session.
Following the working sessions, Divine Liturgy was celebrated at St Bonaventure's church by Bishop Donato Oliverio of Lungro (Italy). The responses of the faithful were sung in Greek, Ukrainian, English and Italian, highlighting the richness and diversity of the different Eastern Catholic Churches.
For more information regarding the UCC60 celebrations please contact:
Name: Myroslava Matwijiwskyj
Mobile: +44 (0)7595 896 781
Email: eparchy@ukrainianchurch.org.uk
PUBLICATIONS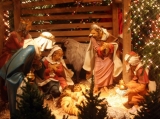 Christ is Born! "Today Christ is Born of the Virgin in Bethlehem. Today, the eternal One has a beginning, today the Word becomes...
MEDIA