Establishment of St. John the Theologian Mission Parish in Augusta, GA
Tuesday, 20 June 2017, 14:43
On Sunday, June 18, 2017, Most Reverend Bohdan J. Danylo, Bishop of Saint Josaphat Eparchy erected a new mission parish in Augusta, Georgia.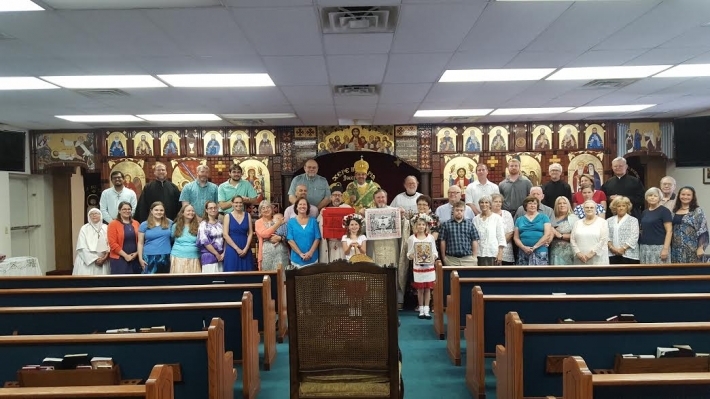 A small but vibrant community of Ukrainian Catholics, Ruthenians, and other Catholics gathered for the opening of the new mission parish.
The Divine Liturgy was celebrated in Saint Augustine Coptic Orthodox Church in Martinez, GA. We are thankful to our brothers and sisters in the Coptic Church for offering us a liturgical space in their church.
The Pontifical Divine Liturgy was concelebrated by Father Mark Shuey, the newly appointed administrator of the mission, and Father Theodore, a hieromonk from Holy Transfiguration Monastery in Redwood Valley, CA.
Over 60 people gathered for establishment of the new Saint John the Theologian mission parish and look forward to spiritual growth of their community.
After the Liturgical Service Bishop Danylo met with the parishioners and learned about their plan and hopes for the new community.
Department of Information UGCC
PUBLICATIONS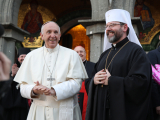 ROME - As the Catholic Church's Synod of Bishops in Rome was meeting on Oct. 11, it was another synod across the Aegean Sea in Turkey that sent...
MEDIA