Faith is a power of God, abiding in a person, - Head of UGCC in Patriarchal Curia in Lviv
Thursday, 20 September 2018, 12:23
Faith always encourages people to changes. It is another bridge of unity between a man and God. However, modern society lacks faith in one another… Notwithstanding different challenges and difficulties, precisely faith in God gives us power.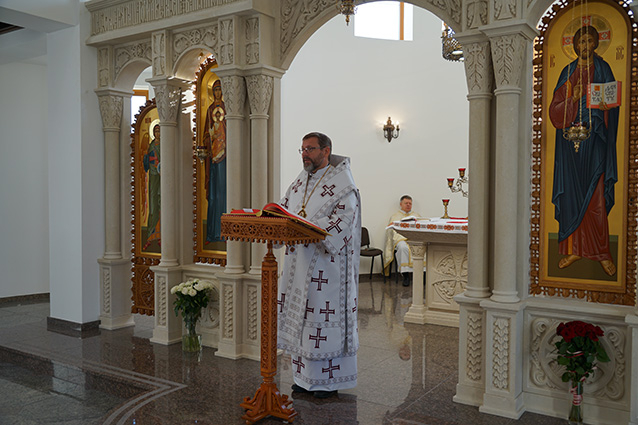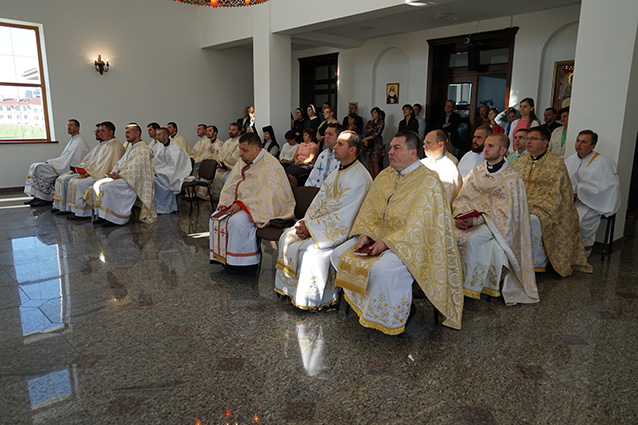 His Beatitude Sviatoslav, Head and Father of UGCC said in his homily delivered to the faithful during the Liturgy on September 19 in Patriarchal Curia, Lviv. The participants of common prayer were workers of Curia: clergy, monks and laity.
"According to the context of Gospel, faith in God means (first of all) trust in Him", the Major Archbishop assured. "When a person believes in Lord, they reveal themselves to Him and receive His power and grace", added he.
As for him, Jesus Christ teaches us how to trust God. As we become strong owing to His power only. We should feel this trust and believe in our own strength.
"The biggest obstacle we face on our way to the Lord is disbelief. We see that nowadays in our society, even in our communities this is one of the reasons of our biggest exhaustion. We have to tackle it with a help of prayer and feeling of unity with God and those who are around us", Head of Church assumes.
He is convinced, when a person believes in God – the process of transformation from a sinner to a saint ultimately begins. "Faith is a power of God what abides in a person", His Beatitude Sviatoslav stressed on.
He also mentioned that in Patriarchal Curia we have to trust and support each other as well.
By the end of the Liturgy Head of UGCC expressed his deep gratitude to Sr. Emmanuela Kharyshyn, SSMI, administrative assistant of Patriarchal Curia of UGCC and the one who was responsible for carrying out renovation in the premises of Administrative building of Patriarchal Curia, UGCC (located in Mykil'sko-Slobids'ka Str. 5) for her fruitful work and service to our Church. Since now sister dedicates more of her time to the Congregation.
The UGCC Department for Information
MEDIA