From His Beatitude Sviatoslav on Day 72 of the War: Today we feel that the Great Martyr St George the Trophy-Bearer is fighting for Ukraine
Saturday, 07 May 2022, 22:06
Today, defending their homeland, Ukrainians have placed their pure love for their country on the altar of God's love. And this pure sacrifice is the force that brings victory. His Beatitude Sviatoslav, the Father and Head of the Ukrainian Greek Catholic Church, reflected upon this in his daily address on the 72nd day of Russia's war against Ukraine.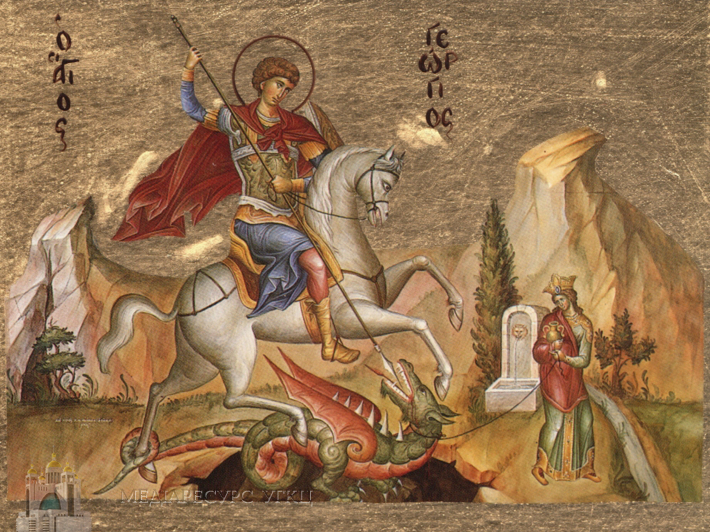 The Primate noted that heavy fighting continues in the east, south and north of Ukraine, but we have been particularly anxious about Mariupol for many days now. The city, in particular the famous Azovstal plant, is heroically defending itself. "This is an appeal to the world's conscience, to stop this unjust war and aggression. Indeed, in Mariupol, Ukraine's victory is being forged," the Archbishop stated.
His Beatitude Sviatoslav observed that today Ukraine commemorates the Great Martyr St George the Trophy-Bearer, who is also known as the Wonderworker.
The cult of St. George, the victorious martyr and wonderworker, is a very ancient one in Ukraine. What is a martyr? What does the victorious martyr St George signify for Ukraine today?
"A martyr is a witness to the Resurrection. Dying, submitting to torture and death, a martyr shows the world that the death we experience here has already been defeated and dismissed by Christ's Resurrection, as new life follows it ... The martyr defeats his tormentors in a unique way. Those who crucified Christ thought that they would bury His word, His teaching, and His power forever. However, Christ overcame death by His death and defeated the tormentors," the Head of the Church stated.
According to the spiritual leader, something similar happens to a martyr. "He who kills a martyr thinks he is defeating the one he killed. Yet the opposite happens, because the martyr is the winner, he defeats his tormentor. And today, praising St George, we speak about two features of his victory. The first is that he exposed the wickedness of his tormentors, and the second is that he sacrificed himself. These two factors are fundamental in his victory. That's why we call him a victorious Trophy-Bearer," the Primate noted.
Celebrating the memory of this great martyr, remarked His Beatitude Sviatoslav, and having understood the key, the basis, and the reason for his victory, today we feel that the Great Martyr St George is fighting for Ukraine, -- he is on our side. "Today, on Ukrainian land, with his spear, he is piercing and destroying this ancient snake that is trying to harm Ukraine. And so, the victory will be St George's, for us," the Head of the Church declares.
The UGCC Department of Information
PUBLICATIONS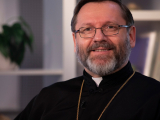 Christ is Risen! Dear Brothers and Sisters in Christ!
MEDIA