From now on we go together in history, to unity, to the truth, the Head of the UGCC on the newly elected Primate of the UOC
Monday, 17 December 2018, 22:04
Let me heartily congratulate our Orthodox brethren on the Unity Council. At this historic moment, I want to extend the fraternal hand on behalf of our Church to the newly elected Primate and all the Orthodox brethren, saying that from now on we go together in history, to unity, to the truth. Because the future of the Church, the people and the Ukrainian free, independent, European state depends on how we today nurture unity and overcome what separates us.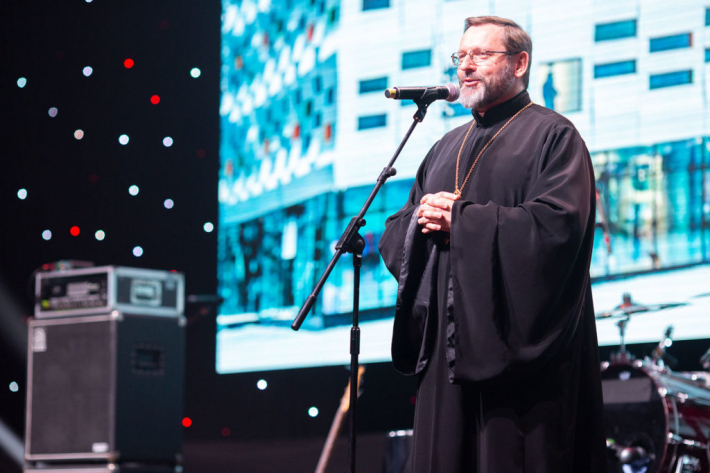 Such words were addressed by His Beatitude Sviatoslav, the Father and the Head of the UGCC, on December 15 during the charity banquet of the UCU, which took place in Kyiv. The Head of the UGCC noted that this is a special "historical moment for the Christians of Ukraine".
"There a lot of work ahead, but I am pleased to hear that in the first speech the newly elected Primate spoke about the development of theological education. And I am very pleased tthat the UCU is an icon of an open Church, which is both local and global. Looking deeply into the mystery of God's wisdom, she simultaneously looks at the heart of modern man and looks into the future. Let the internal movement towards consolidation not be stopped," called the Head of the UGCC.
Then he said that this evening a new mission was also launched for the UCU, "which is the platform for a new evangelization and preaching the Gospel in modern life."
"We understand that modern society is waiting not only for the change of the sign or internal organization, but also for the new quality of church life, pastoral ministry, the proclamation of the word of the Holy Gospel for an ordinary person designed to recreate, liberate, enlighten, and open the soul of the Ukrainian people to the world. I am therefore grateful to all those who, in this synergistic way, contribute to the development of the UCU, whose doors are open to all, even to those who have not yet found their way to God. With your support, this university is capable of doing what God and society expect from it," said His Beatitude Sviatoslav during the charitable feast of UCU.
Department of Information of the UGCC
PUBLICATIONS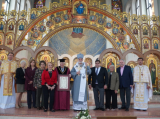 Archbishop Borys Gudziak of Philadelphia, President of UCU, conferred the award of honorary Doctor Honoris Causa of the Ukrainian Catholic...
MEDIA