From the Head of the UGCC on the 122nd day of the war: In times of war, human kindness is more valuable than bread and butter, clothes and warmth
Sunday, 26 June 2022, 17:01
Our righteous Metropolitan Andrei Sheptytsky said that in times of war human kindness is more valuable than bread and butter, than clothes and warmth, because where a person preserves this inner kindness given by God and is able to show it with her actions, everything begins to recover, and heal. The Father and Head of the Ukrainian Greek Catholic Church His Beatitude Sviatoslav stated in his daily address on the 122nd day of Russia's full-scale war against Ukraine.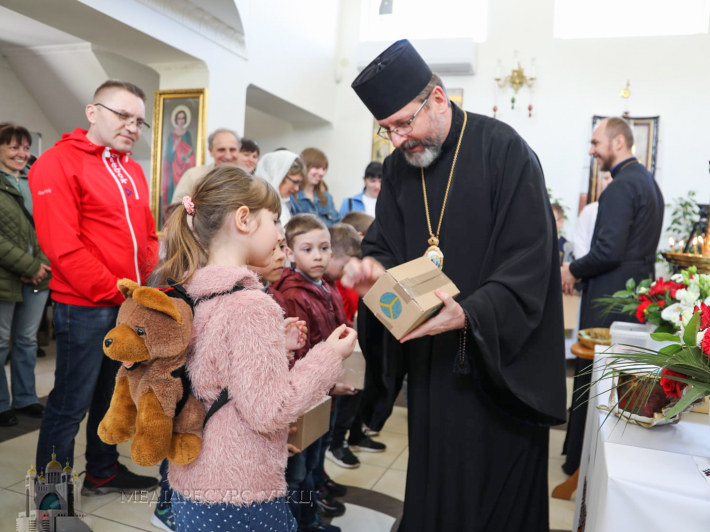 "Only the person who is the bearer of the good God, present in her, can be truly kind towards herself and other people," the Primate assumes.
"And this morning again, - said His Beatitude Sviatoslav, - we thank the Lord and the Armed Forces of Ukraine for living up to this morning, for having the opportunity to see the morning light, sunlight and send our prayers to the Lord."
The previous day, he noted, was also difficult for Ukraine. People died again. Once again a whirl of destruction and annihilation swept through our Motherland. But Ukraine stands. Ukraine is struggling. Ukraine is praying. Ukraine protects human dignity and human life.
On this day, amidst the sea of ​​human malice and death that has poured out on our Motherland, the Head of the Church reflected on another fruit of the Holy Spirit, which may contrast with the reality that surrounds us every day – kindness.
"Kindness, - His Beatitude Sviatoslav assures, - is a sign of God himself. Our Lord is kind to a man. We read in the Word of God many descriptions of God's acts toward a man as the highest goodness. God is goodness himself. God sends rain and sun upon the good and the evil. Kindness as the fruit of the Holy Spirit is the most perfect reflection of God, the Creator and Savior, in human life, creation. This kindness reveals to us the kindness of a man according to God's plan."
Praying for the fruit of kindness, added the Head of the Church, as a result of human life in the Holy Spirit, he thanked all those who have the courage to be kind in this evil world, full of hatred, murder and contempt for another person.
"My sincere thanks to our volunteers, social workers, and particularly to those who perform the church diaconia of serving those need love in times of war, without asking another person where he comes from, what church he goes to, what language he speaks," said the spiritual leader of Ukrainians.
The UGCC Department for Information
PUBLICATIONS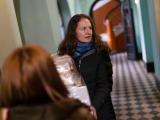 A year ago, the Head of the UGCC, Patriarch Sviatoslav, nominated Tetiana Stawnychy, the President of Caritas of Ukraine. After the...
MEDIA