From the Head of the UGCC on the 64th day of the war: We see how the enemy drives out sons and daughters of Ukraine from their land en masse
Thursday, 28 April 2022, 22:58
Today we see how the enemy is driving out the sons and daughters of Ukraine en masse. Just yesterday, official russian sources announced that russia had expelled and deported more than a million Ukrainian citizens, almost two hundred thousand of whom were children. His Beatitude Sviatoslav, the Father and Head of the Ukrainian Greek Catholic Church said in his daily address on the 64th day of russia's war against Ukraine.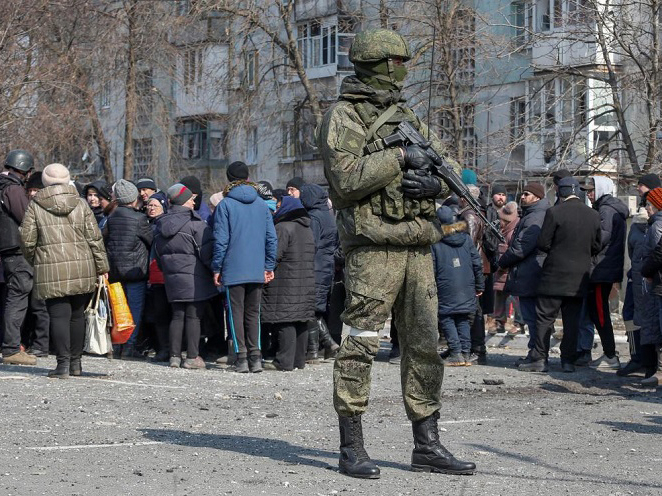 On this day, the Head of the UGCC reflected on the silence spoken of in the Beatitudes of Jesus Christ. The meekness of our Savior is manifested in His service to a man, says the spiritual leader, in His position as a servant who came down from heaven to serve us.
Such a path of humility and humiliation creates an inner space for a man, makes him able to accept God's gifts, particularly the gift of resurrection and eternal life, and even more, makes him able to know the truth about himself.
Since pride is a particular illusion about oneself, about one's possibilities, origin. Silence and gentleness as beatitude, on the contrary, reveals us the truth about ourselves and our origin.
Having received the Sacrament of Baptism, we are God's daughters and sons who come into an inheritance. Thus, Christ says: "Blessed are the meek, for they shall inherit the earth." This land, our Lord, Creator and Savior gives us like an inheritance from the Father for sons and daughters.
"People expelled from their land, children who are deprived of their land inheritance, become strangers, exiles on that land. But the Lord God says: "Blessed are the meek, for they shall inherit the earth." Today we ask: "Lord, let us discover in our hearts Your power, grace, Your heritage. Give us humility to know the truth about ourselves, and thus be able to accept what You give us. Because we know that You gave us our land, our Motherland, our state as our heritage. Therefore, we want to be like You – quiet and gentle, to inherit justly, by God's right, the land You, Heavenly Father, want to give us."
The UGCC Department for Information
PUBLICATIONS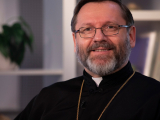 Christ is Risen! Dear Brothers and Sisters in Christ!
MEDIA