From the Head of the UGCC on Day 89: Our country gains a new "Heavenly Hundred" every day
Tuesday, 24 May 2022, 13:51
Yesterday we heard from the President of Ukraine that, unfortunately, 50 to 100 Ukrainian servicemen die at the front every day, and the number of civilians killed is ten times higher. So, every day Ukraine gains a new "Heavenly Hundred," His Beatitude Sviatoslav, the Father and Head of the Ukrainian Greek Catholic Church, reflected in his daily address on the 89th day of Russia's deadly war against Ukraine.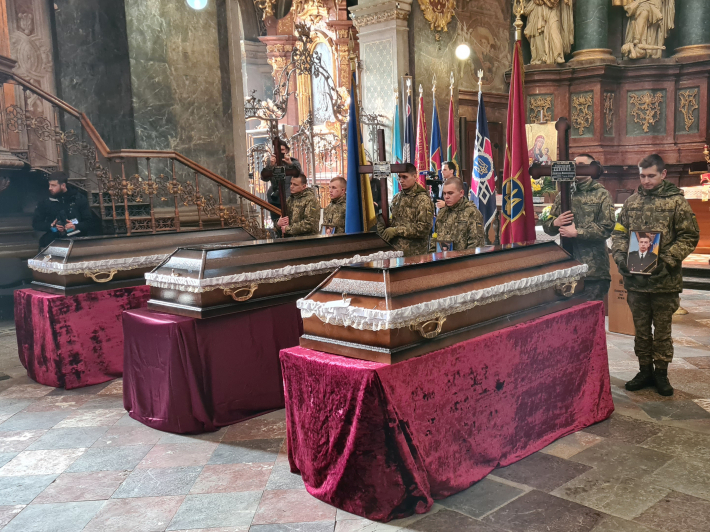 The Primate noted that our enemy is also suffering huge losses. Various analytical publications which follow events in Ukraine claim that in less than three months of the war, the Russians have suffered more losses than the Soviet Union had in nine years of the war in Afghanistan.
"Today, Ukrainians, like no one else, see that war is a terrible crime, and that by committing it, a person loses God's image and human dignity," he said.
His Beatitude Sviatoslav noted that Ukraine's lands east of Kharkiv, Luhansk and Donetsk regions, south of Zaporizhia oblast and Kherson region, are literally on fire. The enemy mercilessly strikes everything within reach of his weapons. The central regions of Ukraine, in particular the Zhytomyr region, were also subjected to active missile strikes yesterday and during last night.
"But Ukraine is standing. Ukraine is fighting. Ukraine is successfully defending herself. Ukraine is praying," the Primate stressed.
On this day, the Head of the Church reflected on the sins of others – those who incite sin.
We see that crimes and sins are initially born in the mind and heart of a person. Before war hits the battlefield, it arises in people's imaginations and minds through misanthropic theories and ideologies, the spiritual leader stated.
"Each person that nurtures and develops these ideas, that entices someone to hate another person, that counsels him to sin – sows death in the souls of those who eventually become criminals by taking up arms to kill civilians," the Head of the Church emphasized.
He continued: That is why today we ask the Lord, that no one, in any country, have people who encourage sin and endorse war.
The UGCC Department of Information
PUBLICATIONS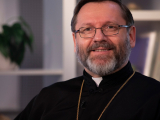 Glory to Jesus Christ! Dear Brothers and Sisters in Christ!
MEDIA