From the Head of the UGCC: The task of every good man in the context of war is to clothe the naked
Tuesday, 10 May 2022, 22:02
We saw how during the bombing and shelling people lost everything in no time. They could leave their home with their bare hands, unable to take with them anything they had acquired during their lives… His Beatitude Sviatoslav, the Father and Head of the Ukrainian Greek Catholic Church said in daily military address on the 75th day of the russian war against Ukraine.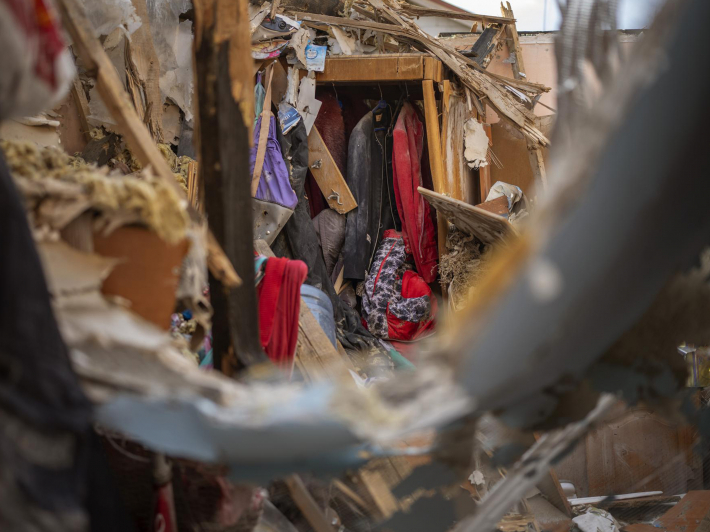 The Primate noted that the war is progressing in all its horror, bringing new terrible victims…
"But Ukrainian people are standing! Ukrainian people are fighting! Ukrainian people are praying for their army, the state! And Ukrainians are trying to help, to serve each other", the spiritual leader emphasized.
On this day, the Head of the Church reflected on another work of mercy for the body of our neighbor, which is very important for us to feel solidarity with those who are in the greatest distress today - to clothe the naked.
He noted that we saw in our communities people walking with their families, almost barefoot, in the cold season, without even having anything to wear. "And so the task of every good man is to clothe the naked, especially in the context of war", the spiritual leader emphasized.
"To clothe the naked also means to feel their dignity, as clothing has always been associated with particular human dignity, particularly in the context of Scripture. Therefore, to serve one's neighbor means to honor him as a person", the Primate convinces.
His Beatitude Sviatoslav thanked all those who have been donating the last things to clothe the naked, especially those who lost all their property.
"When we perform good deeds to our neighbor, we truly feel that we already have a reward from the Lord", resumed the Head of the UGCC.
The UGCC Department for Information
PUBLICATIONS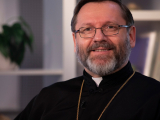 Christ is Risen! Dear Brothers and Sisters in Christ!
MEDIA