Glorify the Lord God with your word and even with your body! - Head of the UGCC in a video catechesis
Tuesday, 11 August 2020, 10:37
The Catechism of our Church speaks of several steps on the way to perfect prayer. Among them are bodily prayer, which encompasses words, gestures, and the physical posture of the body, as well as the prayer of our mind, the prayer of the heart, and the prayer of contemplation. Given that man is a being composed of soul and body, we must first learn to pray with our body. This was emphasized by the Head of the UGCC in the new issue of the video project "His Beatitude Sviatoslav: #clearly_about_complicated".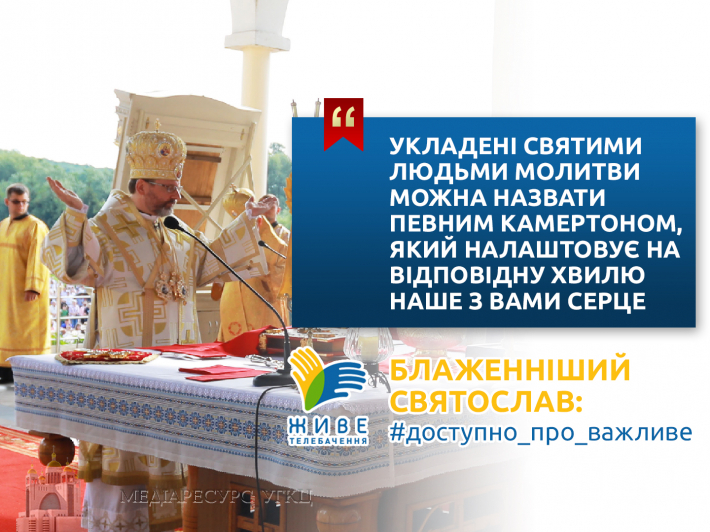 "When we talk about bodily prayer, we usually mean verbal prayer, as well as our gestures or body posture," said His Beatitude Sviatoslav, explaining that verbal prayer includes both prayer with psalms and texts from prayer books.
The Head of the Church explained the importance of both types of verbal prayer. "Through psalms, the Lord God seems to transform the Word of God into the word of man. And when we pray the psalms, it is as if we begin to speak to God in the divine language, we begin to pray the Word of God," said the Primate.
His Beatitude Sviatoslav also recalled that, in addition to the word, there is also a prayer of gestures, liturgical posture or other bodily dimensions. For example, when we pray the prayer of repentance, we express it in a bodily way with a gesture of kneeling or pre-earthly bows.
At the end of the video catechesis, the Bishop also answered the question of how to participate in the Divine Liturgy, which is livestreamed. "Even when we cannot be in the temple due to some serious obstacles, we must pray at home with our body posture, gestures, and even words and singing as if we were in the church, " said the Head of the Church.
"Glorify the Lord God with your word, even with your body!" His Beatitude Sviatoslav urged at the end of the catechesis.
We remind you that the video project "Zhyve Television" "His Beatitude Sviatoslav: #clearly_about_complicated " started on May 16, 2020. In short videos, the Head of the UGCC explains important Christian truths in an accessible way. The first issues are devoted to prayer, in particular, its content and method. You can watch the new issues of the catechism of His Beatitude Sviatoslav on the Zhyve TV channel on YouTube or the Zhyve TV Facebook page every Saturday at 9 p.m.
The UGCC Department for Information
PUBLICATIONS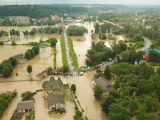 Your Graces and Excellencies, Very Reverend and Reverend Fathers, Venerable Brothers and Sisters in monastic and religious...
MEDIA