Greek-Catholics in Zhytomyr ran a charity campaign A School Backpack
Friday, 13 September 2019, 16:58
On September 10th, 2019 for the support of Charity Fund "Caritas – Zhytomyr" and within a social service development program the UGCC in Zhytomyr conducted a campaign called "A School Backpack".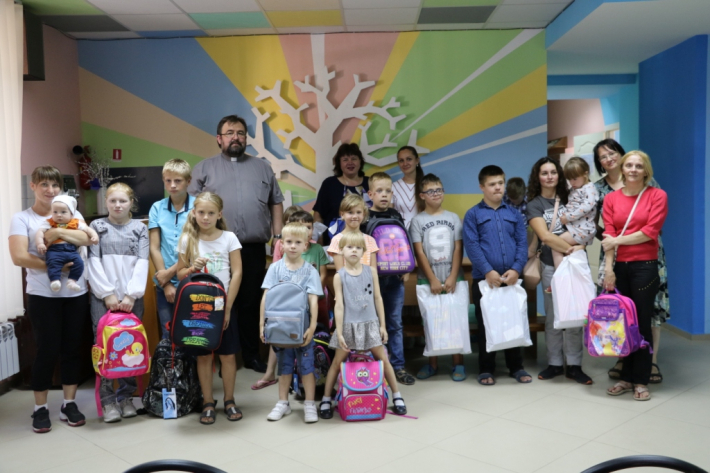 "Today's campaign, - said a principal of the Fund Fr. Vitaliy Sydoruk, is foremost addressed to all of you in order to give a part of our hearts, love of everyone who have contributed, so children might get all these precious gifts. School skills are very important and we hope this stationary will be useful, and what is more – learn how to love and do well".
This campaign had been reached due to collaboration with Charity Fund "Caritas-Kyiv" and department of family, youth and sport services of Zhytomyr city council based at youth club "Prolisok" at cultural and sport center of Zhytomyr city council.
As it was reported on the Zhytomyr city council's website, this how the organizers recruited support of families who found themselves in difficult life conditions. Thus, 16 backpacks with necessary things children need for a school and 6 stationary sets were passed to needy families.
Reference: ICF "Caritas-Ukraine" has run "A School Backpack" campaign for over 20 years. This is the second time it is happening in Zhytomyr (a similar campaign has been held in Radomyshl).
Press service of Kyiv Archeparchy
PUBLICATIONS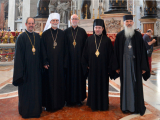 Glory to Jesus Christ! Beloved Brothers and Sisters in Christ!
MEDIA