Head of Association of Ukrainian Women in Great Britain received a letter of commendation from the military
Sunday, 10 December 2017, 14:15
On Volunteer's Day at the Military Medical Clinical Center of the Western region the Head of the hospital Colonel Ivan Haida handed a letter of commendation to the Head of Association of Ukrainian Women (AUW) in Great Britan Mrs. Maria Finiw.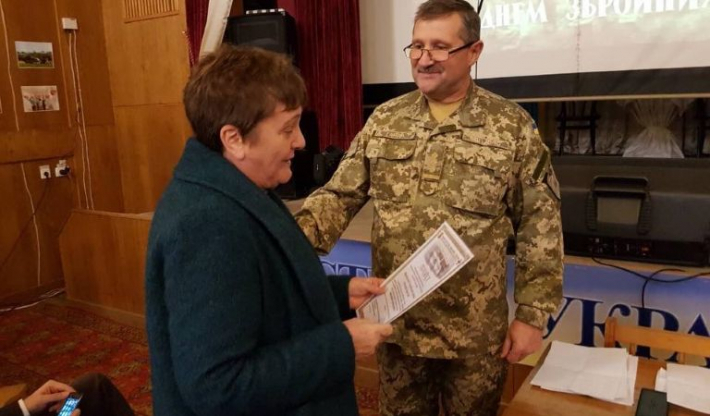 By this distinction administration of the military hospital expressed gratitude to all members of AUW for their concern and support of our wounded soldiers. During the period of time many centers of AUW through Saints Peter and Paul Garrison Church (Archeparchy of Lviv, UGCC) sent more than thousand of packages with living essentials for wounded soldiers. Besides they granted financial support for surgeries and rehabilitation to defenders of Ukraine who were injured during Anti Terrorist Operation.
This time Mrs. Maria Finiw brought with her presents from Saint Nicolas from Great Britain from different centers of AUW.
West office of "Zhyve TV" based on materials from www.kapelanstvo.info
PUBLICATIONS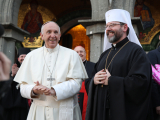 ROME - As the Catholic Church's Synod of Bishops in Rome was meeting on Oct. 11, it was another synod across the Aegean Sea in Turkey that sent...
MEDIA