Head of PMD and State Secretary of Ministry of human resources of Hungary discussed a problem of spiritual care for Ukrainian migrants
Sunday, 10 March 2019, 15:20
March 5 at the State Secretariat of Ministry of human resources of Hungary a working meeting between bishop Joseph Milyan, Head of UGCC Pastoral and Migration Department and Miklos Sholtes, Secretary of State was held.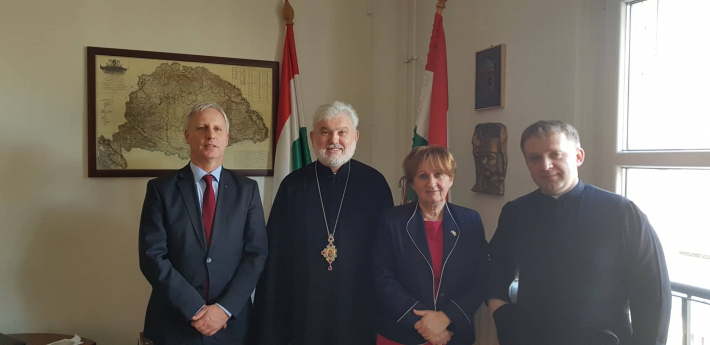 During the meeting sides discussed State-Church relations between UGCC and Hungarian government in providing spiritual care to Ukrainian migrants who arrive to Hungary, particularly in pursuit of work. They also raised up a question about a development of church community of UGCC in Budapest, church school, laity communities and catholic scout's movements which function at the Ukrainian parish in Budapest.
Spiritual and cultural collaboration between Ukraine and Hungary was discussed, too.
Head of PMD thanked Secretary of State for maintenance of Ukrainian Greek Catholic community that comes from Hungarian budget. Bishop Joseph informed that bishops of UGCC led by His Beatitude Sviatoslav arrives for Eucharist congress to Budapest on the invitation of cardinal Peter Erdo.
At the meeting were also present: Yaroslava Khortyani, head of Society of Ukrainian Culture in Hungary and priest for Ukrainian Greek Catholics in Hungary Fr. Damian Haboriy.
On materials of press service of UGCC in Hungary
PUBLICATIONS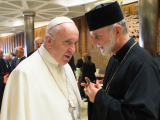 An unprecedented event took place in Rome on July 5-6. Desiring to demonstrate support for the Ukrainian Greek-Catholic Church at a time of...
MEDIA