Head of the Church visited the Parish of St.John the Baptist in Zhytomyr region
Tuesday, 23 December 2014, 15:08
Those who know how to thank, know how to grow and receive even more gifts from God. Often we do not know how to deservedly thank God for everything that He gives us. The Evangelist Luke teaches that the prayer of thanksgiving is the mightiest prayer. That one, who knows how to thank, will receive even more blessings and God's kindnesses and gifts.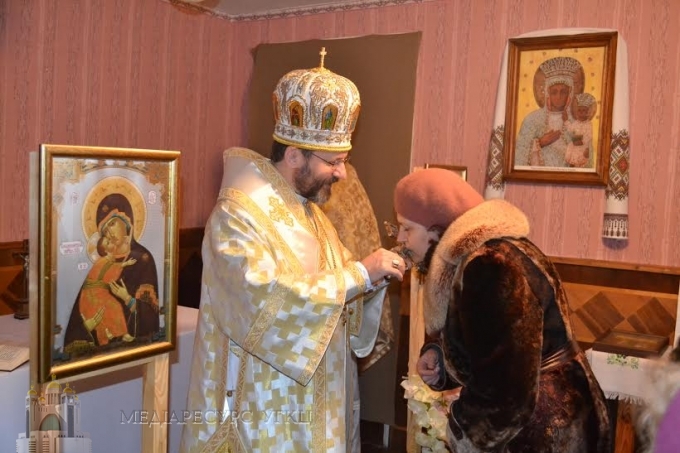 His Beatitude Sviatoslav said this on December 21, 2014 during the Pontifical Divine Liturgy in the Parish of St. John the Baptist in Korostyshev in Zhytomyr region. 
The Head of the Church during the sermon thanked God for this small community:  "I decided to visit my Archeparchy, beginning with the smallest communities.  These small communities need the most attention, similarily to how the youngest children need the attention of the parents, so that the youngest one becomes the biggest one."
In concluding, the preacher wished God's blessings on this parish: "Let us thank God for all the blessings which we havw received."
UGCC Department of Information
PUBLICATIONS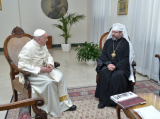 3 July at 10:00 AM, at Casa Santa Marta in the Vatican, Pope Francis met with His Beatitude Sviatoslav. The meeting was held at the request of the...
MEDIA