Head of the UGCC and Ambassador of Ukraine in Argentina discussed cooperation of diplomats with the communities of the UGCC
Wednesday, 22 March 2017, 20:10
Head of the Ukrainian Greek Catholic Church Sviatoslav Shevchuk, who is on a pastoral visit to the Argentine Republic, visited the Embassy of Ukraine in Argentina on March 18.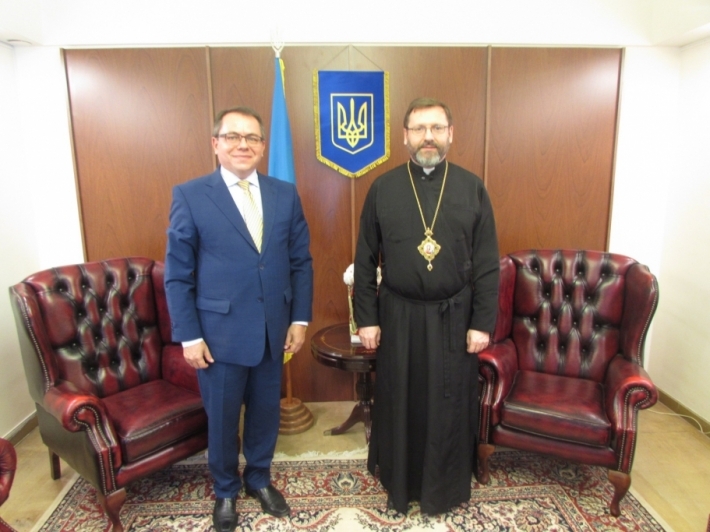 During the conversation of the Ambassador of Ukraine Yuriy Dyudin with His Beatitude Sviatoslav, in which Bishop Daniel (Kozlynskyy) also took part, Apostolic Administrator of the Diocese of the Holy Virgin, reviewed the issues of the domestic situation in Ukraine and Argentina. It was the life of the Ukrainian community in Argentina, cooperation of the diplomatic mission with the parishes of the UGCC operating in the country, particularly in organizing cultural events to mark the 25th anniversary of establishment of diplomatic relations between Ukraine and Argentina and the 120th anniversary of the beginning of the Ukrainian immigration to Argentina.
In conclusion, the Head of UGCC signed the book of honored visitors at the Embassy of Ukraine in Argentina. It has been reported by the Information Department of the UGCC.
Source: RISU
PUBLICATIONS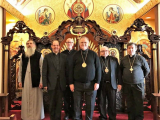 This is the way the rest of our entire life could pass us by. The problem is that we identify ourselves with our body and aspire to attain happiness...
MEDIA