Head of the UGCC at the inauguration of the memorial Remember: Killed young men speak to us... and destroy the cliché of communist propaganda
Thursday, 22 August 2019, 12:27
Father and Head of the Ukrainian Greek Catholic Church His Beatitude Sviatoslav participated in the consecration of a unique memorial complex for the victims of World War II in Ukraine "Remember." On the territory of the former Jewish cemetery in Sambir, Lviv region, a memorial cross was consecrated to OUN-UPA soldiers - victims of Nazism. This cross is the first element of a future memorial for the Ukrainians, Jews, Roma, and Poles who died here at the hands of the Nazis.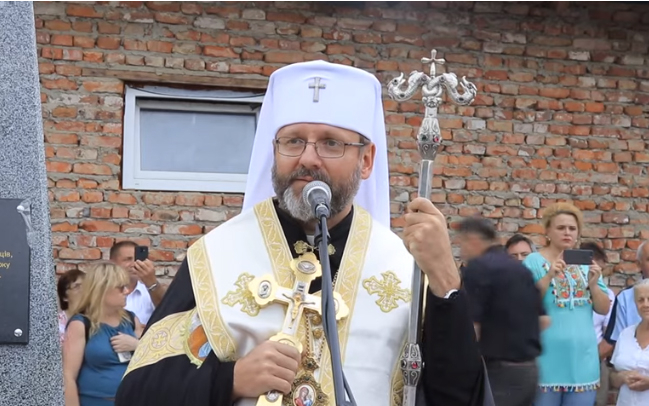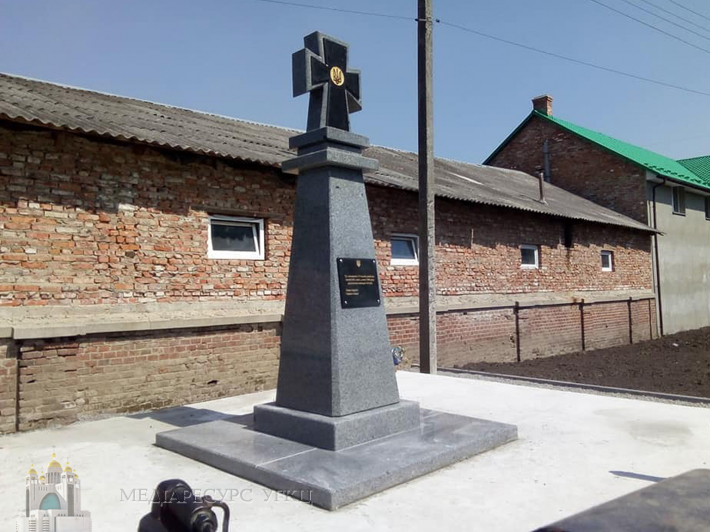 Metropolitan Epifaniy, Head of the Orthodox Church of Ukraine, Yaakov Dov Bleich, Chief Rabbi of Kyiv and all of Ukraine, Roman Vashchuk, Ambassador Extraordinary and Plenipotentiary of Canada to Ukraine, representatives of regional and city authorities, foreign guests and residents of Sambir participated in the solemn and important historical event.
The Head of the UGCC noted that the people gathered in this town from different parts of Ukraine and the world in order to pay tribute to those "who knew how to love when the world seemed only to hate ... "
The Primate noted that this solemnity was happening on the eve of the Independence Day of Ukraine.
"But someone had to pay a lot for it to happen. It is these killed 17 young guys who speak to us today ... And their word destroys any cliché of communist propaganda that still wants to distort the desire of Ukrainians to have their own state. The members of the OUN-UPA died at the hands of those killers who caused one of the greatest crimes of humanity - the Holocaust. And they are resting in an ancient Jewish cemetery here in Sambir."
He recalled the words of His Beatitude Lubomyr Husar, who said that the Lord God is speaking to us through circumstances.
"What do the circumstances of their death have to say to Ukraine and the world today? First of all, Ukrainians know how to love and appreciate their land. The Ukrainian state wants to be a land where all people feel at home, all people who respect the national liberating aspirations of Ukrainians. Today we want to honor those who gave us a chance to build such Ukraine."
In his opinion, the event can be called "a miracle of Sambir harmony" and noted that for the first time the leaders of two Ukrainian Churches came here - the Head of the Orthodox Church of Ukraine Metropolitan Epifaniy, and the Head of the UGCC.
His Beatitude Sviatoslav also paid attention that this solemnity goes far beyond national, ethnic and confessional boundaries. "Today we want to show here in Sambir, in an ancient Jewish cemetery, that Jews are able to honor Christians and pray for their heroes, and Ukrainian Christians are able to worship religious sentiments of the late Jews," he added.
The Head of the UGCC said that today they are embarking on a grand project of organizing this cemetery, "where every Christian, every Ukrainian will be honored according to their religious banner. Like every Jew who rests here in the land of Ukraine, he will find respect from its citizens."
" … If we forget about these crimes, then this grief can be repeated. We remember to live," said the Primate.
Reference:
In April 1943, 1,200 Jewish men, women, and children were driven to this cemetery and shot. They were all buried in a huge mass grave. Some were buried alive. In 1944, seventeen Ukrainian OUN-UPA soldiers were shot by the Nazi fighters here. Jewish women and children who were hiding in this cemetery also found their last place of rest. They were found and destroyed, along with those Ukrainians who were hiding Jewish families. In addition, in this place were murdered and buried Poles and Roma people.
The UGCC Department for Information
PUBLICATIONS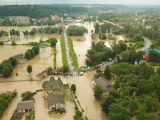 Your Graces and Excellencies, Very Reverend and Reverend Fathers, Venerable Brothers and Sisters in monastic and religious...
MEDIA