Head of the UGCC: His Beatitude Lubomyr left us an entire epic of Christian culture, goodness, truth and peace.
Sunday, 28 February 2021, 14:55
"Today, at the end of the working day and week, we came to the crypt of the Patriarchal Cathedral, where the mortal remains of His Beatitude Lubomyr, our father and teacher, rest. We came here to thank the Lord for the gift of his life," said Father and Head of the UGCC His Beatitude Sviatoslav on February 26, 2021, on the occasion of the 88th anniversary of His Beatitude Lubomyr Husar's birth.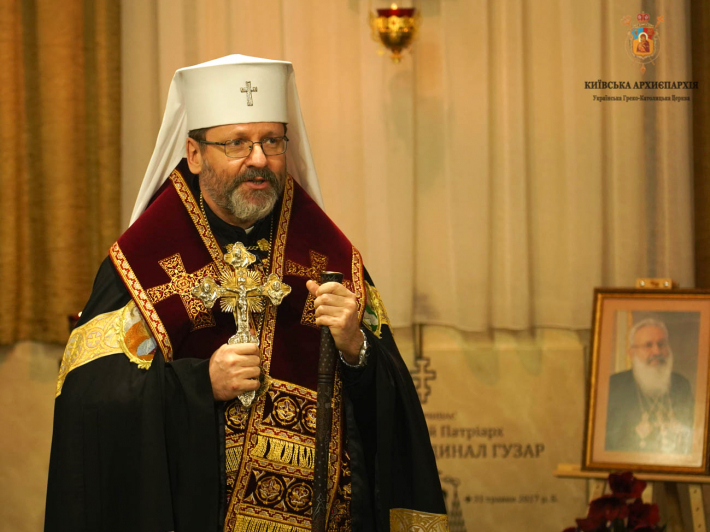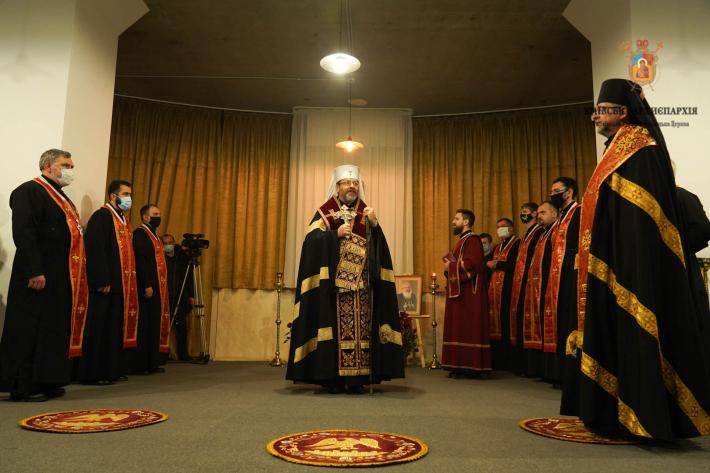 On this day, in the crypt of the Patriarchal Cathedral of the Resurrection of Christ, a Panakhyda was held, led by His Beatitude Sviatoslav together with Bishop Bohdan Dziurakh and the clergy of the Kyiv Archeparchy.
Addressing the audience, the Head of the UGCC remarked: "Today we thank God for the gift of His Beatitude Lubomyr's life." He then added that these were difficult and uncertain times for our people, Church and nation.
He also said that from time to time he rereads a book of remembrance in the crypt, in which the worshipers leave their notes. "Here it is felt that His Beatitude Lubomyr, although he passed away, is alive and continues a quiet, cordial conversation with his people. After all, here people write down their thoughts, experiences, sometimes prayers and requests. The faithful ask His Beatitude Lubomyr for intercession in heaven in their personal, life, family, and sometimes even social problems. This conversation, which began on his birthday, continues after his death."
The Primate of the UGCC thanked all those who remember and listen to the quotations of His Beatitude Lubomyr. "We know very well that Lubomyr, like this newest kobzar, has left us a whole modern, national epic. He left us an epic of Christian culture, a culture of goodness, truth and peace."
His Beatitude Sviatoslav called for the daily use of wise instructions, advice, and sometimes even the humor of His Beatitude Lubomyr: "That this epic may continue to live and act in our hearts, minds and actions."
Concluding his speech, the Primate of the UGCC urged everyone to pray for the eternal rest of His Beatitude Lubomyr and, at the same time, to thank God for the gift of his life. The UGCC Department for Information
PUBLICATIONS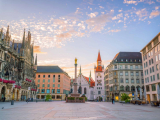 The enthronement of Bishop Bohdan Dziurakh as the Apostolic Exarch, which will take place on April 18, was an opportunity to talk about the...
MEDIA