Head of the UGCC together with Primate of the OCU commemorated victims of Holodomor in Ukraine
Saturday, 27 November 2021, 22:55
On the fourth Saturday of November Ukraine commemorates victims of three Holodomor of 20th -40th of the XX century, the genocide against Ukrainian nation. On this occasion the Father and Head of the UGCC His Beatitude Sviatoslav together with the Head of the OCU His Beatitude Epifaniy prayed the last rites near the Holodomor Memorial Complex in Kyiv.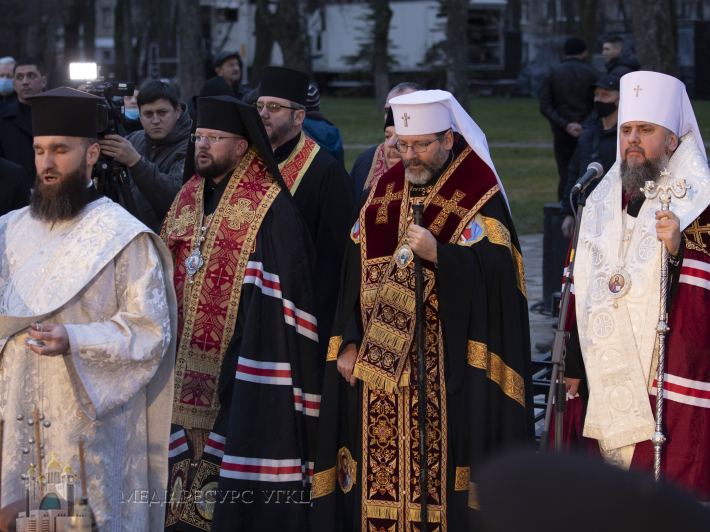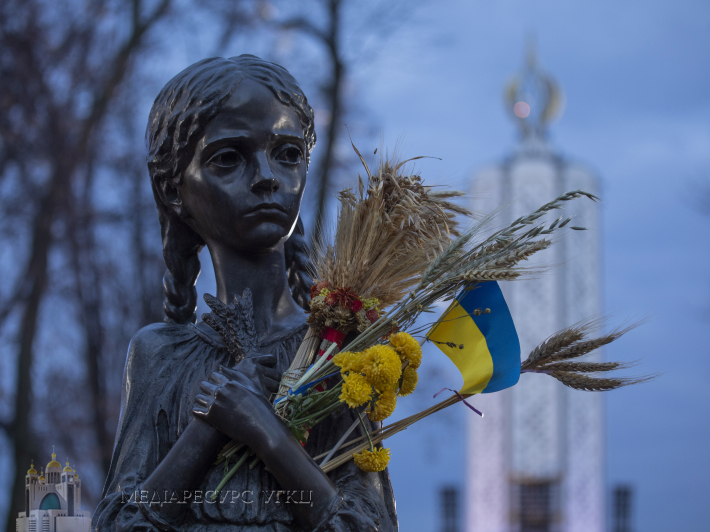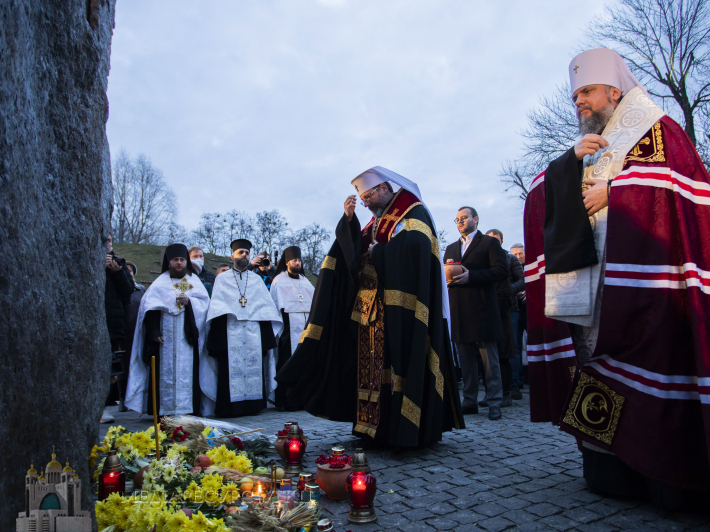 Among the participants were also bishop Stepan Sus, bishop of Kyiv Curia of the Major Archeparchy of Kyiv-Galicia, priests of the UGCC, clergy of OCU, politicians and public figures and numerous believers.
At the end of Panakhyda all the present lit oil lamps to commemorate all Ukrainians who were killed being starved death during terrifying years of Holodomor.
Thus, through the participation of Heads of Churches of Ukraine and governmental officials of the country a nationwide minute's silence and "Light a Candle" campaign was launched at 4 pm.
Previously, the Head of the UGCC urged Ukrainians to join this annual campaign and light a candle on their windowsills.
In his interview to "Open Church" program dedicated to the problem Holodomor, His Beatitude Sviatoslav emphasized: to recover from this historic trauma, we need to learn truth about our past.
It is like we are staying in pursuit for a national myth which simplifies what we remember, as well as answers to very complex questions. The problem of Holodomor is equally important, - His Beatitude Sviatoslav assumes. – This is the truth we should reveal for ourselves and all the rest. Once we are able to say it openly to the whole world, it might become a moment of our liberation, the Head of the Church said.
The UGCC Department for Information
PUBLICATIONS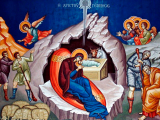 Most Reverend Archbishops and Metropolitans,God-loving Bishops, Very Reverend Clergy, Venerable Monastics,Dearly Beloved Brothers and...
MEDIA