Head of UGCC addressed to severely ill people: "Your sufferings have an everlasting reward"
Wednesday, 18 January 2017, 18:06
Your sufferings are one of the signs of God's presence. We are often bothered not so with physical but spiritual pain. Especially, when we cannot comprehend the sense of our sufferings. However, your sufferings have an everlasting reward.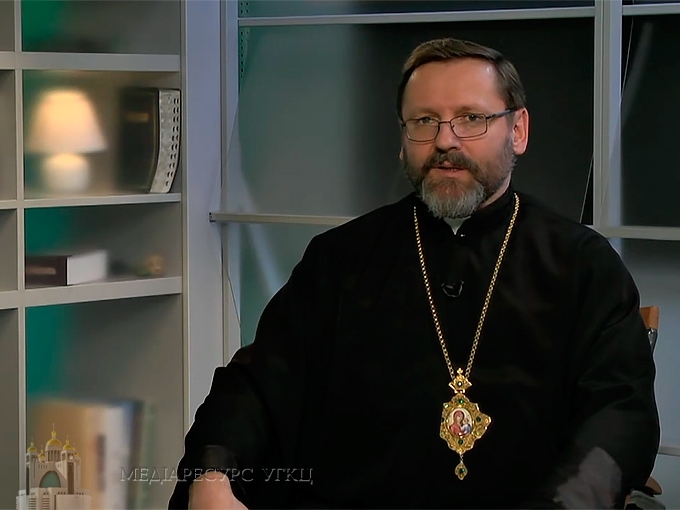 That's how Head and Father of UGCC His Beatitude Svitoslav addressed to severely ill people in live project "An Open Church" on Live TV.
Saint John Paul II, appealing to ill ones, was teaching that through sufferings they unite with a suffering Christ: "Precisely, uniting personal suffering with the sufferings of our Saviour is a salvific moment of whole salvation for both, an ill person and the world itself. That is why your sufferings have an everlasting reward".
Head of Church encouraged to bring their sufferings to a sacrifice: "Sacrifice them having some intention! Let us say, for peace in Ukraine, end of war, and you will see how much you contribute to defending your homeland. Bring your sacrifice for family and relatives, who are going through some rough times, and they become an act of love. Sacrifice for those who are at another hospital bed next to you. God is with you in your sufferings. May God's mercy touch you during these hard times of your life".
The UGCC Department of Information
PUBLICATIONS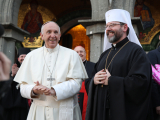 ROME - As the Catholic Church's Synod of Bishops in Rome was meeting on Oct. 11, it was another synod across the Aegean Sea in Turkey that sent...
MEDIA