Head of UGCC met with military chaplains of U. S. Army in Europe
Wednesday, 17 April 2019, 21:59
April 16, 2019 Father and Head of Ukrainian Greek Catholic Church His Beatitude Sviatoslav met with a delegation of military chaplains of U.S. Army in Europe chaired by a chaplain of the 7th U.S. Army Timothy Mallard.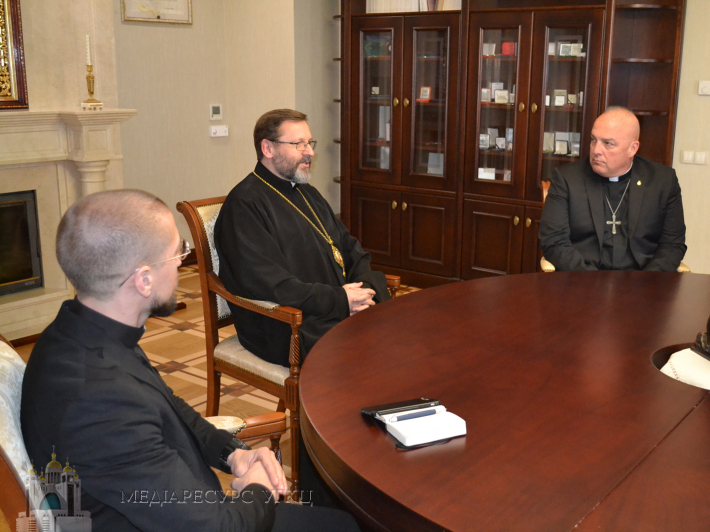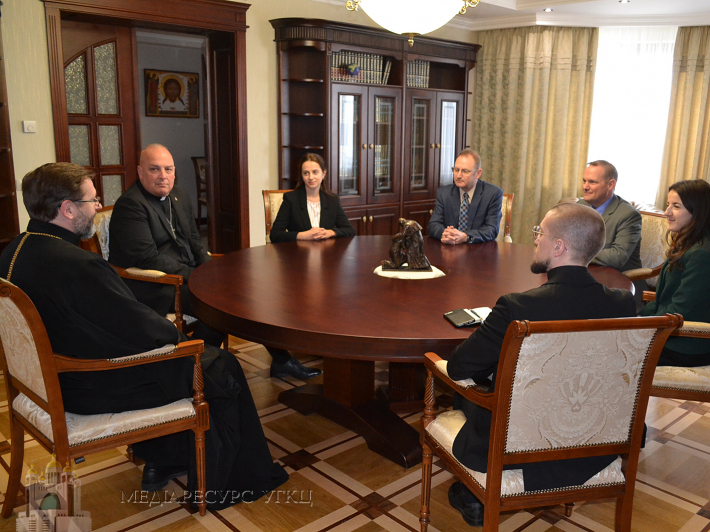 The sides offered each other insights about functioning of chaplain's services in Ukrainian army and U.S. Armed Forces, highlighting an importance of priests' role, especially in terms of accomplishing military mission.
Head of UGCC stressed on three ways of a possible cooperation between Church and U.S. military chaplains: an assistance to forge professional development of chaplains of our Church, sharing of American colleagues an experience in a deal of fostering connections with state institutions, as well as to facilitate a rehabilitation of military chaplains who have returned from war zones.
Head of UGCC expressed peculiar to our Church understanding of a spiritual support in the army, mentioning that a chaplain has to remain a priest in military environment, above all.
Chaplain Mallard said that his colleagues in U.S. army focus their attention and efforts on preserving two important functions in a chaplain's service: clinging onto a spiritual role of a chaplain in the army and devotedness to his personal pastoral identity. The main point of pastoral care in U.S. army remains serving God through serving militaries, untrusted to Him.
Both sides proved a level of a positive cooperation of representatives of different confessions within Armed Forces of Ukraine in the field of ensuring spiritual needs of military men.
The UGCC Department for Information
MEDIA