Head of UGCC: "Physical punishment hurts a child mentally and spiritually"
Sunday, 11 December 2016, 11:26
You can not force anyone to love, because it contradicts the very notion of love. This view was expressed by the Father and the Head of the Ukrainian Greek-Catholic Church His Beatitude Sviatoslav on program "Open Church" .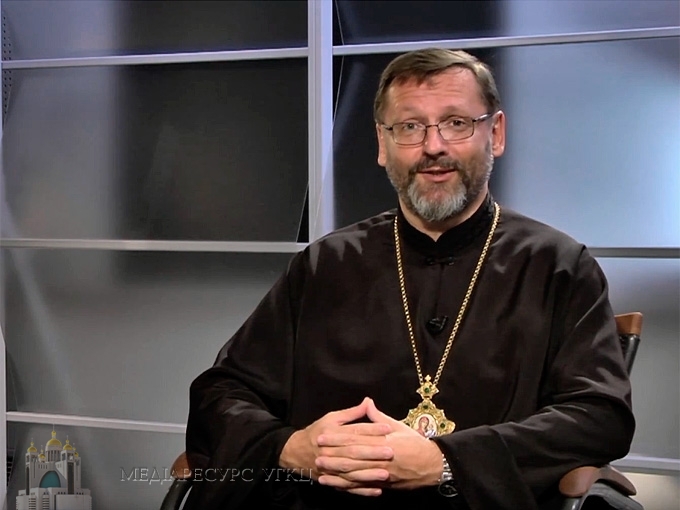 Telling about the physical punishment in child rearing, Head of UGCC noted that parents are vital and the first educators of their children, and they should educate by their example, educate for love and responsibility.
"When father and mother - said the Primate - do all that is best for the child, even when things it prohibits, learn to give up something and to be responsible, then the child is perceived positively, as a kind of good that dad and mom for want. "
"But, - continued the Head of the Church - from the perspective of Christian Education, physically punish a child is not good. Because it's hurts. The child then grows spiritually and emotionally wounded. It is difficult to say that this kid really knows how to be responsible. Perhaps in the future clidren could avoid punishment. But whether they will be responsible for their actions, to be able to take responsibility for other people ?! Does the old mom and dad can be sure that that child they ever physically punished, not treat them the same? These questions, I would say, are very difficult. " I think today is known the fact that children subconsciously imitate their parents. Children need to see dad and mom role model. "
The Head of UGCC said that only by punishments and prohibitions raise a responsible child impossible. "Parents need to communicate with children, to give them time to devote attention. If the child is restrained from evil only because they fear punishment from their parents if the child behaves according to that "correct" model, which forcibly threw her parents, it is clear that as soon as possible from this model tries to escape. Do parents achieve success in such external pressure? Obviously not. So children need to properly motivate find the right key to the heart of a child, to teach their to be conscious, wise, responsible, "- said the spiritual leader of the Greek Catholics.
As for private education, the Primate said that his parents never punished physically. "My parents always brought to justice. I do not know how they managed it, but I have always been ashamed not to perform a duty, some task. Especially I was ashamed to go to school, if not learned a lesson. Sometimes, I even asked my mother write a note to the teacher, so I did not ask, they say, there were some objective family circumstances that prevented me do homework. And in these moments, I started working conscience, that inner voice called me to duty, "- he said.
UGCC Information Department
PUBLICATIONS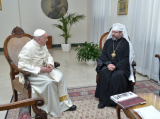 3 July at 10:00 AM, at Casa Santa Marta in the Vatican, Pope Francis met with His Beatitude Sviatoslav. The meeting was held at the request of the...
MEDIA