His Beatitude Lyubomyr: "Who wants to know Ukrainian – must read Shevchenko"
Monday, 14 July 2014, 16:05
Archbishop Emeritus Lyubomyr (Gusar) believes that Taras Shevchenko of all Ukrainian poets could highlight our Ukrainian soul the best.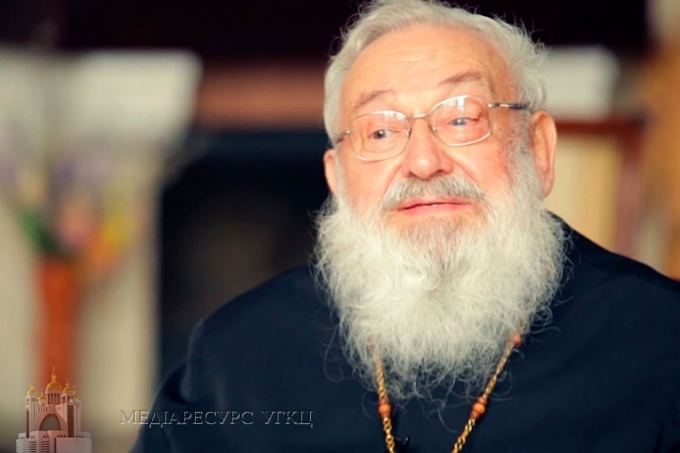 In the project "Kobzar unites" His Beatitude said that being a little child he was often sick and then learnt the poetry of Shevchenko. And when he was a young pastor, the confessor of Ukrainian People's Union, in the so-called Soyuzivka (America), he always tried to organize with the community Shevchenko's concert in March.
"The whole community was united around Shevchenko. The Bible and Shevchenko helped and were the basis of national or religious identity. And for the conscious people there shouldn't be a doubt  in the piety of Shevchenko - said the former Head of the UGCC.
The spiritual leader of the Ukrainians said that he is always very happy to read the poet. "Linguistically this is a very good text. The melody of the texts always rejoiced me. In addition, His Beatitude marks the simplicity of Taras Shevchenko's works. "He talks in the way that the aged and the child can be comforted by the fact of that reading. I think it is - a sign of the great poet", - He said.
As an example of simplicity and majesty of Kobzar's poetry the Archbishop cites "My thoughts, my thoughts". "Someone will say: this is a verse. But how much of the person, the human emotions, the human nature are concealed behind it. Shevchenko of all our poets, perhaps, could illuminate our Ukrainian soul the best. Who wants to know Ukrainian - must read Shevchenko "- said His Beatitude.
He noted that Shevchenko's 200th anniversary is very important. And not only to praise him, but it is an opportunity to involve the Spirit with which he spoke to us. That is to revive our minds with the words of Shevchenko.
"I would be glad to see if people: young children, older, elderly, not only read Shevchenko, but recite him. If we all did it - took over the spirit of Shevchenko, the Ukrainian spirit, which he perfectly caught, then the minor things with which we now have to deal with, to fight, would cease to be so important. Because we would be very conscious of who we are. And we are one people, one unity, one greatness, "- said His Beatitude Lyubomyr (Gusar).
UGCC Department of Information
PUBLICATIONS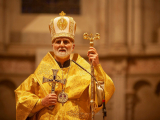 TUESDAY, JUNE 4 DURING HIERARCHIAL DIVINE LITURGY AT THE UKRAINIAN CATHOLIC CATHEDRAL IN PHILADELPHIA OVER 50 BISHOPS, WILL PARTICIPATE...
MEDIA