His Beatitude Sviatoslav and His Beatitude Lubomyr greeted the Sovereign Order of Malta on the Day of their Patron
Sunday, 03 July 2016, 13:39
On July 2, the Father and Head of the Ukrainian Greek Catholic Church His Beatitude Sviatoslav took part in the Divine Liturgy in the Cathedral of St. Alexander organized by the Order of Malta in Ukraine on the occasion of Nativity of St. John the Baptist (according to the Gregorian calendar ), Patron of the Sovereign Order of Malta.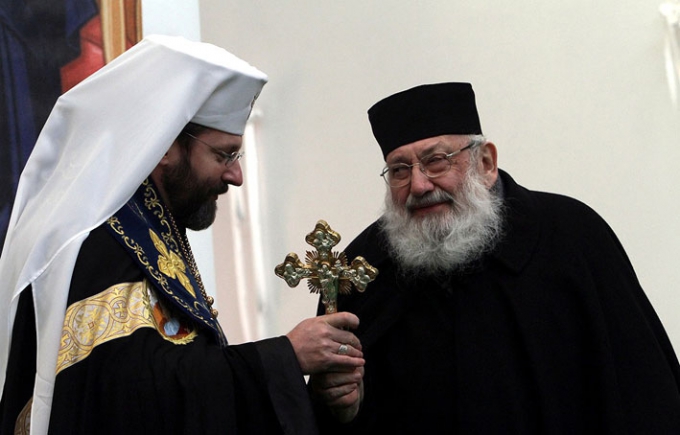 At the Liturgy arrived representatives of diplomatic missions accredited in Ukraine, representatives of the Catholic Church, volunteers, benefactors of the Order of Malta's relief service in Ukraine, and people of good will.
In his word the Primate of the UGCC thanked for "the deed and mission of mercy which the Order of Malta carries out and will carry out in Ukraine." "Also, today we want to be the voice of gratitude to the members of this Order who courageously proclaim God's face as merciful God in today's Ukraine and serve those who are in big need", said His Beatitude Sviatoslav. In his opinion, present circumstances of life in Ukraine re-open the tasks which the Lord our God puts before the Order of Malta.
Major Archbishop Emeritus Lubomyr (Husar), speaking about the mission of every man, observed that we can become somebody and not something when we try to do good to our neighbors, reconcile people among themselves. "When we, members of this Order of Malta, perform such tasks, we establish our attitude towards our Lord Jesus Christ. Then we become someone important, needed…", believes the spiritual preceptor of Ukrainians.
Photo from the archive
The UGCC Department of Information
PUBLICATIONS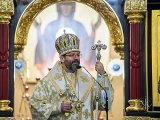 Head of the Ukrainian Greek Catholic Church brings multifaceted experience to project of evangelization.
MEDIA