His Beatitude Sviatoslav: During Jesus Prayer we embrace one another with God's love and mercy
Monday, 29 March 2021, 15:05
When I pray to the Lord God, calling on His Holy Spirit not only for personal needs, but also for the needs of my whole Church, then by my prayer I support everyone who doubts, who suffers, who is sick, who seeks God, who feels lonely and abandoned. His Beatitude Sviatoslav, the Father and Head of the UGCC, drew attention to this in his introductory word before the Jesus Prayer, which he led on Sunday, March 28, 2021, on the day of the tenth anniversary of his enthronement.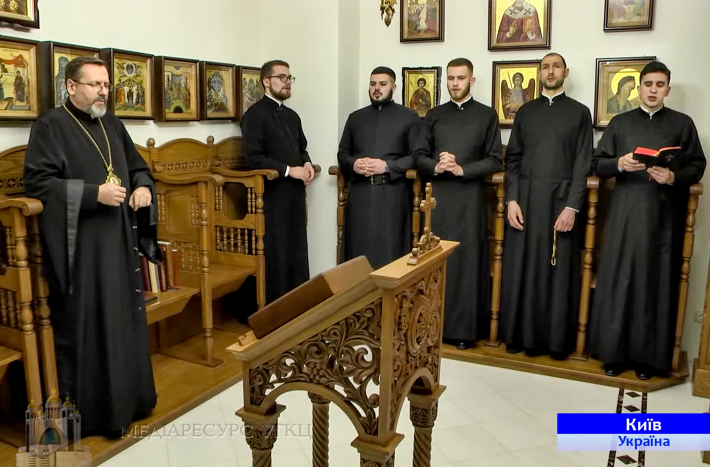 At the beginning of his welcoming speech, the Head of the Church noted: "Prayer is a special moment of man's communion with God. St. John Chrysostom says that when we pray, we embrace God who is in heaven."
"The Jesus Prayer is called Prayer of the Heart. When we cry out 'Lord Jesus Christ, Son of God,' we enable God's name to touch our personality, to ignite a spark of Deity in our heart. When I exhale and say, 'Have mercy on me, a sinner,' I present to God who I really am. I am a sinner and I tell God the whole truth about myself," the hierarch is convinced.
Then His Beatitude Sviatoslav explained: "The Lord God fills me with His holiness, His spirit, and takes away from me my pain, my worries, my wounds. He even takes on my personal sins in order to destroy them and grant me His forgiveness."
His Beatitude Sviatoslav remarked that we pray the Jesus Prayer together. "We are a global Church that lives and thinks together as one body of Christ, as one community consisting of clergy, monks and laity on different continents, but in prayer we are together. And communion in prayer is our great strength," the Major Archbishop of the UGCC emphasized.
In conclusion, His Beatitude Sviatoslav asked all the faithful to pray for him.
The UGCC Department for Information
PUBLICATIONS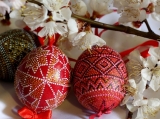 Christ is Risen! Indeed He is Risen! "Let us rise at early dawn and bring to our Master a hymn instead of myrrh, and we shall see Christ the Sun of...
MEDIA