His Beatitude Sviatoslav invites youth to participate in a pilgrimage to the Maidanek Concentration Camp
Friday, 14 March 2014, 11:21
On April 11th, before Palm Sunday, under the banner "Let us strengthen faith through the testimony of the martyrs", the annual pilgrimage to the Majdanek Concentration Camp (Poland) will take place. Majdanek is the site of the incarceration and the martyrdom of Blessed Omelian Kovch, the Patron of Pastors in the Ukrainian Greek-Catholic Church.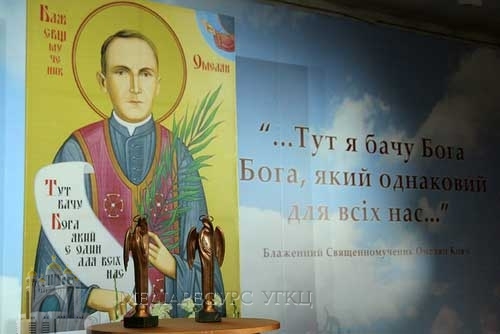 The youth pilgrimage will be held with the blessing of His Beatitude Sviatoslav, Head of the Ukrainian Greek-Catholic Church.
The pilgrimage, marking the 70th anniversary of the death and the 130th anniversary of the birth of Blessed Priest Martyr Omelian Kovch, will include the placing of flowers at the Monument of Struggle and Martyrdom, a Panakhyda [Memorial Service] for those who perished in the Majdanek Camp, a prayer for the glorification of Rev. Omelian Kovch, the lighting of candles, watching a movie, a tour of Majdanek Camp, the Stations of the Cross during which youth from Ukraine and Poland will carry crosses and read the stations, as well as other events. The pilgrimage will last from 12:00 noon to 9:00 PM.
Information about the organization of the pilgrimage from the UGCC Eparchy is posted on the site ДивенСвіт.
An excursion of Liublin is available by prior arrangement.
Additional information: s_batruch@poczta.onet.pl -- Rev. Stefan Batrukh.
Note
Omelian Kovch (born on 20.08.1884 in the village Kosmach, died on 25.03.1944 in Majdanek) was a Greek-Catholic priest, longtime pastor of Peremyshlian, the father of six children, a pastor of Plast (Ukrainian Scouts), a chaplain of the Ukrainian Halychyna Army. He was incarcerated in Lonskyi Prison in Lviv and in the Majdanek Concentration Camp, where he secretly attended to the spiritual needs of the prisoners. For this he earned the title of "Pastor of Majdanek". On June 27, 2001, he was proclaimed Blessed.
Maria Kokhanovska, UGCC Commission on Youth
PUBLICATIONS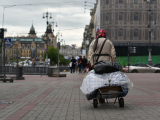 Pastoral Letter of the Synod of Bishops of the Ukrainian Greek-Catholic Church of 2020 to the clergy, religious, and laity...
MEDIA