His Beatitude Sviatoslav met with the Apostolic Nuncio in Austria
Tuesday, 12 November 2019, 11:32
On November 11, 2019, as part of his pastoral visit to Austria, His Beatitude Sviatoslav, Father and Head of the UGCC, visited Archbishop Pedro Lopez Quintana, Apostolic Nuncio to Austria. The President of Pro Oriente Dr. Alfons Kloss and Ambassador of Ukraine to Austria Olexandr Shcherba were invited to this, too. His Beatitude Sviatoslav was accompanied by Fr. Yurij Kolasa, Vicar for the Faithful Eastern Catholic Churches in Austria.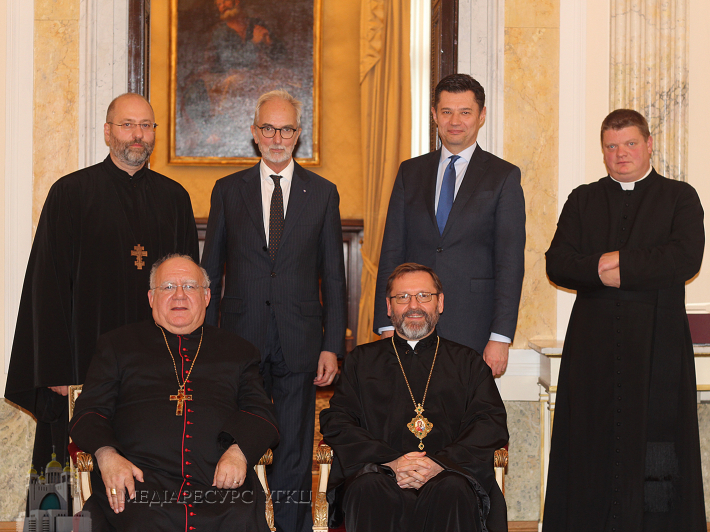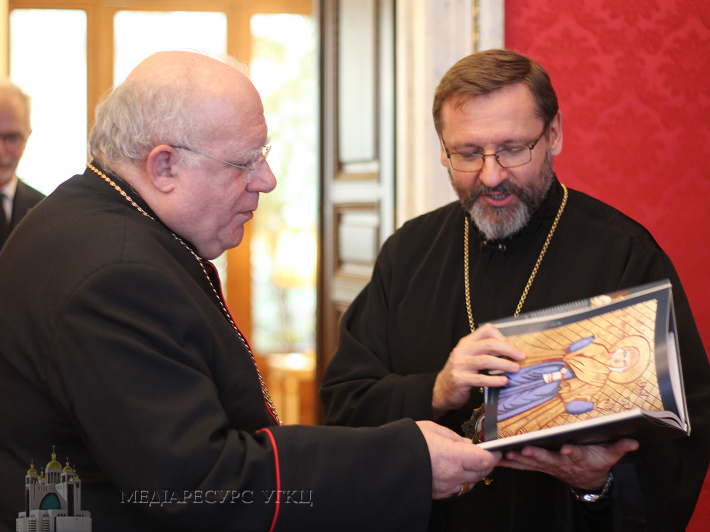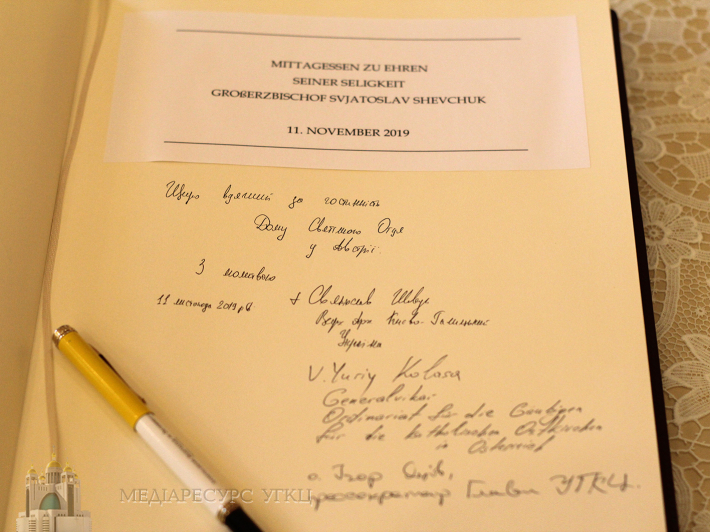 During the meeting its participants discussed various issues of the socio-political situation in Ukraine and Austria. Particular attention was paid to the role of the Church in the formation of conscious, responsible citizens in response to the threat of populism in the political life of different countries.
The importance of the event to be held in Vienna tomorrow, 12 November, was separately stressed. It is a grand opening of a memorial plaque commemorating the Archbishop of Vienna, Cardinal Theodor Innitzer, who helped victims of the Holodomor in Ukraine.
At the conclusion of the meeting, Archbishop Pedro assured His Beatitude Sviatoslav that "the house of the Apostolic Nunciature and the house of the Holy Father are always open to him and that they are always ready to welcome him."
The UGCC Department for Information
MEDIA