His Beatitude Sviatoslav: Thankful to everyone for virtual birthday greetings
Saturday, 07 May 2022, 09:02
On May 5, the Father and Head of the Ukrainian Greek Catholic Church celebrated his 52nd birthday. On this occasion, His Beatitude Sviatoslav received many greetings by way of various means of modern communication.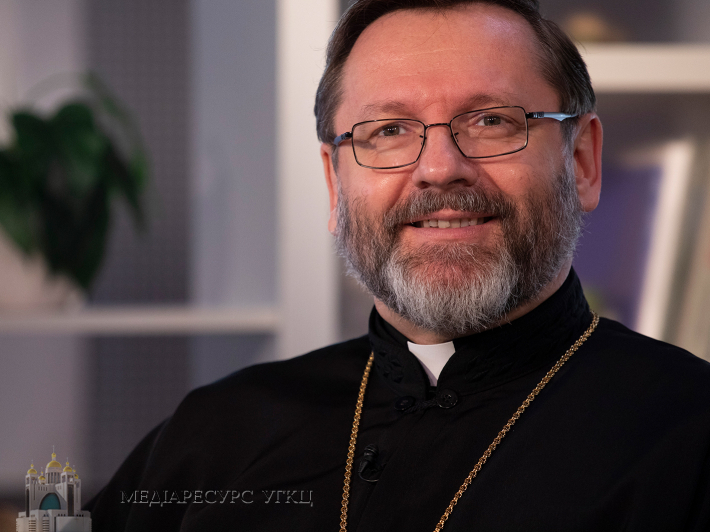 The Head of the UGCC was congratulated on this festive day by the President of Ukraine Volodymyr Zelensky, the Prime Minister of Ukraine Denys Shmyhal, government officials at various levels, and representatives of foreign countries from around the world.
Congratulations were received from representatives of the Catholic, Orthodox, and Protestant Churches, as well as various religious organizations.
Bishops, priests, monks and nuns of the UGCC, together with many lay people greeted their Primate. Various public and lay organizations wished His Beatitude Sviatoslav many happy returns of the day. "It was a great pleasure for me to receive greetings from our military directly from the front line of Russia's war against Ukraine," mentioned the Head of the UGCC.
"In the last few days, I have received many sincere and warm words of congratulations. I received many greetings dear to my heart through letters and e-mails, phone calls, posts on social networks, and other means of communication. I would very much like to answer and thank everyone personally, but it is difficult for me to do so," said His Beatitude Sviatoslav.
"That is why I would like to sincerely thank all of you who greeted me and expressed words of respect and support. May the merciful God reward you all for remembering me, and for your desire to be with me, a sinner, on this day. May the Lord bless us all. I ask you all to remember me in your prayers," said the Head of the UGCC.
The UGCC Department of Information
MEDIA