His Beatitude Sviatoslav reminds priests about the Instruction for behaviour during the political campaign
Friday, 28 August 2015, 14:57
His Beatitude Sviatoslav, the Head of the UGCC reminds, all priests during the political campaign must use the instruction for behaviour of UGCC clergy during the political campaign, published by the Synod of Bishops of Kyiv-Galician Major Archbishopric of the UGCC on 4th of April, 2014.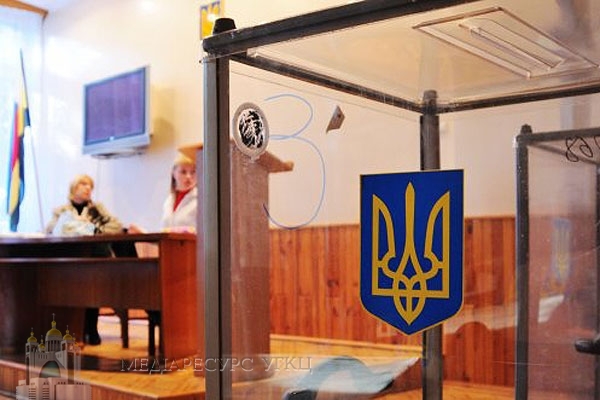 This document contains a concrete orders about a behaviour of clergy during the elective campaign on different levels.
As it is known, a special commission of Synod of Bishops of Kyiv-Galician Major Archbishopric was examining the incidents of clergy's abuse during the parliamentary election campaign in 2012. It provoked bishops to publish another document to settle a problem of clergy's relation to the socially political processes, particularly in the context of election races. It is done for the reason to give priests an interpretation of place and role of Church and its clergy in political and social processes in the frame of a social doctrine of a Catholic Church.
It is worth mentioning, the Instruction consists of two parts: "Theologically canonical principles of relations between Church and state" and "Practical clerical instructions to the priests". In the document is accented that clergy does not perform a political activity but "Church, the same as a state, taking into account a clear division of sphere of competence and adhering properly to the mutual autonomy, are called for the cooperation in assertion the common good". "A priest has a right for his own civic and political position and realization of his voting rights", said in the document.
According to the instruction priests are forbidden to broadcast a pure propaganda about a candidate, party or political alliance or mention the name of a person or political forces in this context as it may incline to choose a certain person or party during the elections. Priests also cannot circulate in the church or church yard agitation materials and participate in political campaign.
Speaking about church divine services and prayers for just elections, a priest gets these instructions directly from a Church authority (the Head of the Church or eparchial bishop). The priest can also encourage people to perform their social obligation in obedience to their conscience. However, he must not accept donations for church or its other targets or for personal needs from the candidates or political forces for which is ought to thank publicly.
The UGCC Department of Information
PUBLICATIONS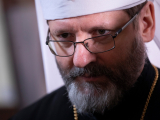 Christ is Risen! Dear Brothers and Sisters in Christ!
MEDIA