His Beatitude Sviatoslav: "The example of St. Nicholas demonstrates that the most powerful revolution can be done only through love"
Monday, 23 December 2013, 19:19
It is only through love that one can create the most powerful revolution – a revolution of love. Father and Head of the Ukrainian Greek-Catholic Church, His Beatitude Sviatoslav (Shevchuk) voiced this conviction in his homily during the Divine Liturgy in the monastery of the Congregation of the Sisters of the Holy Family in Lviv on the occasion of the Feast Day of St. Nicholas.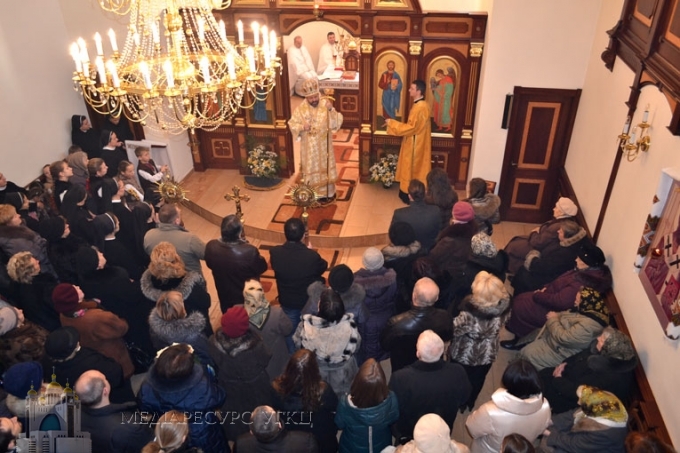 In talking about God's love, the preacher noted that there is hardly a better way to explain to even a small child who Almighty God is, than to tell the story of St. Nicholas. The name Nicholas itself means "conqueror" -- the one who through love overcomes enemies.
"We would not know anything real about God in life if He did not love us," stated the hierarch. "And in this boundless incomprehensible to us love lies the key to understanding who God is. God is Love."
"St. Nicholas," UGCC Head also reminded, "testified God's love in the best manner. In being a priest, a bishop, he understood that his vocation was to love his people, to always be with them."
His Beatitude Sviatoslav believes that today we are experiencing a special period in the history of our people. "Maybe today Christians from around the world are watching us. Yes, perhaps for some sort of luxury, maybe someone in satiated Europe would come out to a demonstration, but to stand in freezing temperatures for a month in order to testify to authentic, eternal values --- I think that there would be few very few."
It is exactly through love, according to the Prelate, that the first Christians made a revolution in the Roman Empire. They laid the foundation for a European civilization, which was constructed on the good news about God's love.
"It is only in sharing this love, that we will be able to a true democratic society because its foundation is the love of a person for a person and then the love – of a person for God. And today, in this very complex historic moment, in this church which is dedicated to our St. Nicholas, the fragile Sister Mykolaya gives us a lesson in God's love. Through her gesture, as we have seen today, she dedicated her life until death to the service of God, professing her eternal vows in the Congregation of the Sisters of the Holy Family," stated the Prelate and greeted Sister Mykolaya with her profession of the eternal vows.
UGCC Department of Information
PUBLICATIONS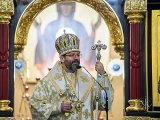 Head of the Ukrainian Greek Catholic Church brings multifaceted experience to project of evangelization.
MEDIA