His Beatitude Sviatoslav: There are no religious reasons to avoid vaccination
Monday, 11 January 2021, 15:27
Vaccination is one of the possible ways to prevent the spread of the disease. We must take care of the lives and health of ourselves and our neighbors. His Beatitude Sviatoslav, the Father and Head of the UGCC, said this in an interview with Channel 5, answering questions about the acceptability of vaccination.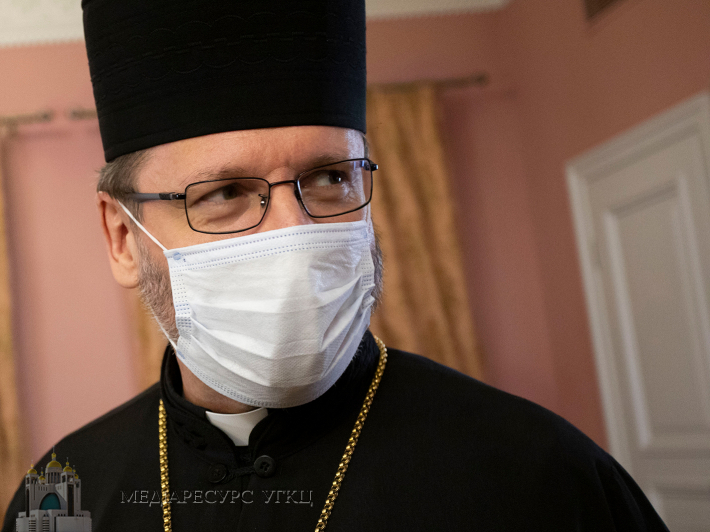 The Head of the UGCC noted that very often people have their own ideas and superstitions that have nothing to do with religious life, moreover, they are more important than a living faith in God.
According to him, last year taught all Christians to distinguish the main from the secondary. We have learned to distinguish what is the content of our faith and what are temporary forms of experiencing it. Those forms can change because life changes.
This year, says the Father and the Head of the UGCC, I began to understand that vaccination should not be feared.
"Obviously, the safety or effectiveness of the vaccine is within the competence of physicians. When it comes to the perception of vaccination as a phenomenon, there is no religious reason to avoid it. Today, all world leaders: the Holy Father, Patriarch Bartholomew, spoke in unison that vaccination is needed. Because this is one of the possible ways to prevent this disease," the Head of the Church explained.
His Beatitude Sviatoslav also mentioned the "Note on the morality of using some anti-Covid-19 vaccines" approved by Pope Francis. It was promulgated by the Congregation for the Doctrine of the Faith.
"The document states that not only can you be vaccinated, but it is also a moral imperative. We must take care of our lives and the health of ourselves and our neighbors, and therefore we must take care of the common good and obviously work on it together," the Head of the UGCC added.
The UGCC Department for Information
PUBLICATIONS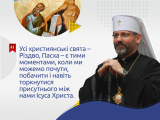 All the richness of the Christian life, our feasts, our Divine Liturgy are an opportunity to experience the events that the apostles went...
MEDIA