His Beatitude Sviatoslav: When I want to strengthen my faith in victory and get optimistic about Ukraine, I go to Donbas
Friday, 28 June 2019, 18:30
Ukrainians should not be afraid to communicate with each other, especially with the Crimeans and residents of Donbas. The process of communication will be very difficult and painful, but reconciliation will not take place until we tell each other the mutual truth. For without it there can be no forgiveness.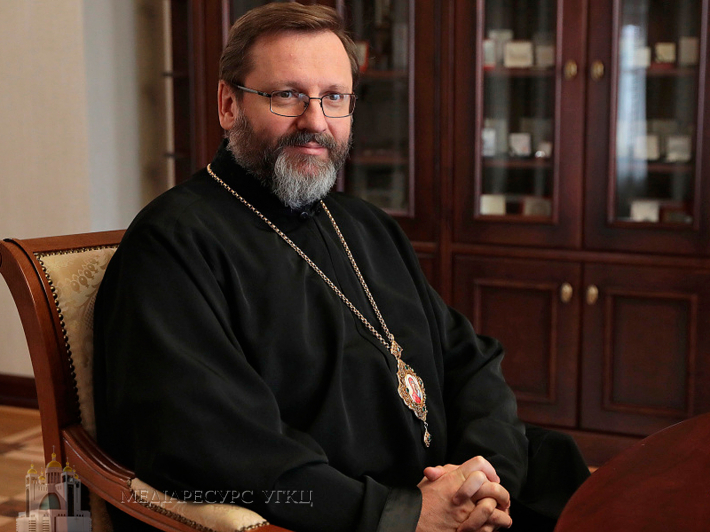 This was emphasized by the Father and Head of the UGCC, His Beatitude Sviatoslav, in an interview for the "Facty" edition, commenting on the situation in the Donbas and Crimea.
The spiritual leader of the Greek Catholics states that the process of reconciliation and forgiveness is a process of recovery. "What can I say about future dialogue? You need to look for different ways. Just talk and share ideas - isn't enough. Under the influence of propaganda, people have become very narrow-minded. They are being manipulated so much that it will be difficult for them to believe. Therefore, Donbas needs to believe in concrete actions. They must be persuaded that in order to thrive, they must be part of the Ukrainian state, because Russia means destruction and Ukraine means life and development," said the Head of the UGCC.
He is convinced that there are a few necessary steps in order to talk about any reconciliation. "As the war continues, there is no point in talking about reconciliation, because the murderer continues to kill, and the offender continues to commit a crime. At this stage, to talk about reconciliation is to distort the very concept of peace. I hope that the war will not last forever. Then will be the next stage - the stage of truth. Evil must be called evil, and good must be called good. We know that in the Donbas there are many heroes not yet known to us. It is they who will help us see both that region and its inhabitants from another viewpoint. They will open new doors for communication and reconciliation. The next step is the reimbursement of the damage, the fair conviction and punishment of the criminals," noted the bishop.
According to him, in spite of various difficulties Ukrainians should not lose optimism. "You know, when I want to strengthen my faith in victory and gain optimism about Ukraine, I go to Donbas. In Kramatorsk there is a public organization "Kramatorski Bdzhilky". These are unique people. All Russian-speaking, all survived the horrors of occupation. There are representatives of a wide variety of professions, including disabled people and pensioners there. They weave camouflage nets, collect money to help the army, do a lot of good deeds. The knots they weave are the knots of our bright future and our victory. At the same time, I have a feeling that the farther to the west from Donbas, the people are more disappointed, prone to apathy, fatigue and despair," stressed the Head of the UGCC .
The UGCC Department for Information
PUBLICATIONS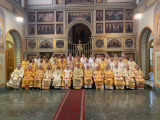 COMMUNION AND UNITY IN THE LIFE AND MINISTRY OF THE UKRAINIAN GREEK-CATHOLIC CHURCH
MEDIA