His Beatitude Sviatoslav wished the Head of the Greek Catholic Church in Slovakia that he "build an awareness of the Eastern Catholic Churches"
Wednesday, 23 October 2013, 13:04
In Eastern Churches, the spiritual office of an archbishop or Metropolitan is not only a title of honor. Bishop Ivan (Babiak) who has this title is the head of the sui juris Greek-Catholic Church. This means that he heads the sui juris Church which according to the Code of Canons of the Eastern Churches, gives him the right and possibility of creating his own Synod of Bishops.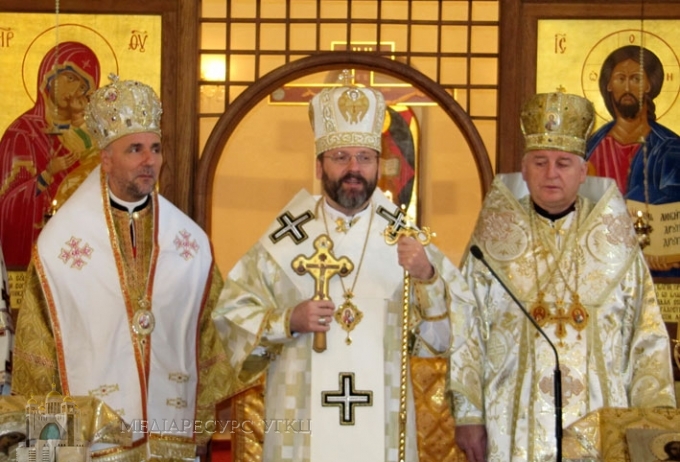 These wishes were extended by His Beatitude Sviatoslav (Shevchuk), UGCC Head, on October 21st in Lutyn (Slovakia) to Bishop Ivan (Babiak), Greek-Catholic Church Head of Slovakia on the occasion of his sixtieth birthday. UGCC Primate wished Bishop Ivan that he will "build an awareness of the Eastern Catholic Church in Slovakia and create a Synod for his Church."
As His Beatitude Sviatoslav noted in his welcoming words, both UGCC and GCC in Slovakia have common roots, a common history, a common experience of death and resurrection as well as the shared testimony of the martyrs of the 20th century. "May You as the Head of this Church, which is in union with local Catholic bishops, enhance the awareness and sui juris of the Greek-Catholic Church in Slovakia," wished UGCC Head.
Also UGCC Major Archbishop presented Bishop Ivan with "spiritual gifts" from Ukrainian lands: the Holy and Life-giving Cross and the Zarvanytsia Mother of God icon. "We know that Presov Archeparchy includes the high Tatra Mountains, Beskyd, and the Carpathians. And we have brought you a gift from the Ukrainian Carpathian Mountains, something carved by the Ukrainian Hutsuls -- the Holy and Life-giving Cross, because from it permeates upon us the strength of the Risen Christ. Knowing that you worship greatly the Virgin Mary, we want to present to you an icon of the Zarvanytsia Mother of God, from the largest Ukrainian retreat place. Today, we place you under Her Motherly care," concluded His Beatitude Sviatoslav.
Reminder: during October 17-20, in the Slovak city of Kosice, an annual meeting of the European Greek-Catholic Bishops was taking place to commemorate the 1150-th anniversary of the arrival of Saints Cyril and Methodius on Slavic lands.
UGCC Department of Information
PUBLICATIONS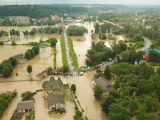 Your Graces and Excellencies, Very Reverend and Reverend Fathers, Venerable Brothers and Sisters in monastic and religious...
MEDIA