His Beatitude visited Sisters Servants
Saturday, 09 August 2014, 12:30
On August 9, 2014 His Beatitude Sviatoslav, the Head of the UGCC, visited the provincial house of the Congregation of the Sisters Servants of Mary Immaculate in Lviv.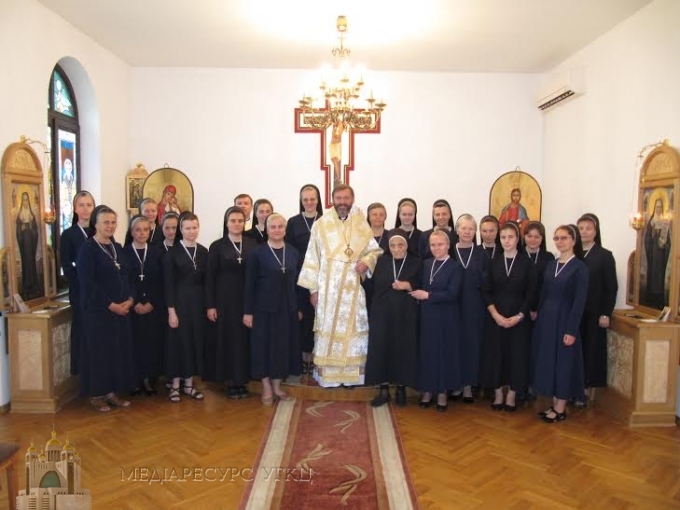 During the Hierarchical Divine Liturgy, His Beatitude Sviatoslav shared His reflections on the Gospel text of the miraculous multiplication of bread and fish, in which Christ revealed Himself as the God of Israel, who fed his people in the desert. It is God's presence of Jesus Christ among the people is a guarantee that none of them will be hungry and will not grow emaciated somewhere on the road.
The Head of the UGCC said that in our spiritual life and ministry we face a mismatch between the tools that we have, and the tasks we face. We are facing the challenges which we sometimes do not understand. Those big problems frighten us. We come to Christ and say, where to get the tools to do the work? And the Lord God tells us to bring and give what little we have into His hands. And then He will bless and multiply it. During the Divine Liturgy, the Church also collects all the pain, crying, people's needs and presents them on the throne in the form of bread and wine, brings to the Lord, whose blessing turns it into His own body and blood that feeds and gives life to His people, multiplies our resources.
At the end His Beatitude Sviatoslav gave to the sisters His Episcopal blessing.
Press service of the Congregation of the Sisters Servants of Mary Immaculate
MEDIA