Holy Father Francis expressed his support of the Ukrainian nation
Tuesday, 14 January 2014, 21:50
In his letter of January 10, 2014 from the Vatican, addressed to UGCC Major Archbishop, the representative of the Apostolic Sea in Ukraine noted especially that upon receiving the news about the situation in Ukraine, Holy Father Francis through Archbishop Piotr Parolin, Secretary of the state of the Apostolic Sea, assured the Ukrainian people of his prayers of support. "Pope Francis assures us of his prayers for peace and agreement among the beloved Ukrainian people."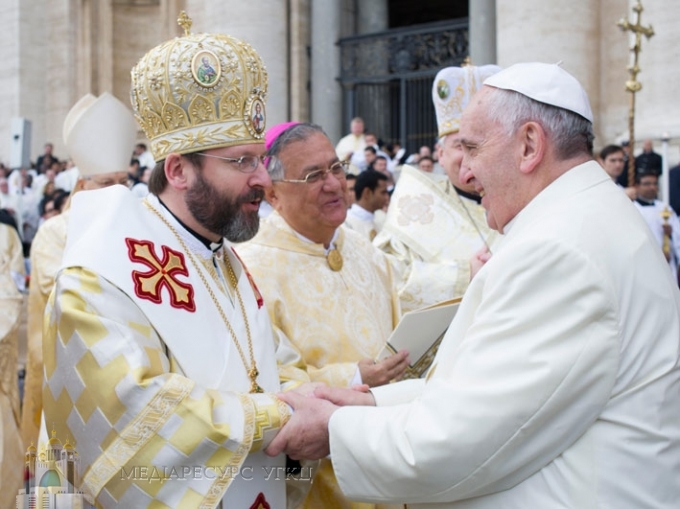 We remind all that quite recently, on November 25, 2013, Pope Francis met with UGCC pilgrims who came to Rome on the occasion of the end of the Year of Faith, the 1025th anniversary of the Baptism of Rus-Ukraine, and the 50th anniversary of the transfer of St.Josaphat's relics to Saint Peter's Basilica.
Then, after the end of the Divine Liturgy which was celebrated by the Head and the hierarchs of UGCC from Ukraine and settlements, the Pope urged the Ukrainians "to love one another… to try to understand your neighbor, respect him and in a brotherly way to prod them on the right path..."
And during the general audience which took place on November 27th, the Pope encouraged the present pilgrims from Ukraine to follow the example of St. Josaphat "to work for unity among the brethren."
UGCC Department of Information
PUBLICATIONS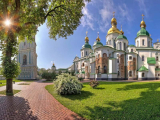 Below, is a translation of a text sharing the views of the Head of the UGCC Commission on Ecumenical and Interreligious Affairs, Rev. Ihor...
MEDIA