How hard it is to lose one of the best priests in our Archeparchy! the Head of the UGCC at the funeral of Archpriest Vitaliy Sydoruk
Wednesday, 07 April 2021, 11:31
In its revived history, our archeparchy has never had such a sad moment. We weep with every honest person who has seen the sacrificial life of the true priest that we are losing today. In these words, His Beatitude Sviatoslav, Father and Head of the UGCC, described the pain of losing the UGCC priest in Zhytomyr.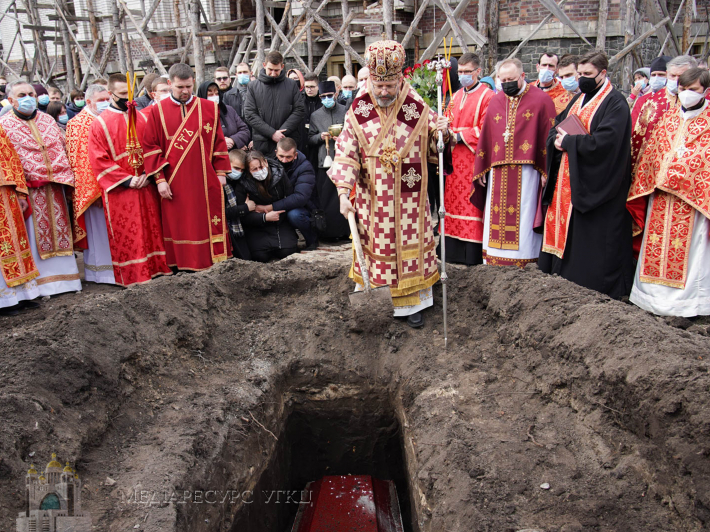 Fr. Vitaliy Sydoruk was buried on April 6, 2021, in the courtyard of the Church of St. Basil the Great, which was built by the pastor and in which he served all his life. The funeral services were led by His Beatitude Sviatoslav, Father and Head of the UGCC.
"Only he who gives back to God and to men what he has, can receive eternal life, can save both his soul and the souls of all those for whom he is responsible," the preacher said .
His Beatitude Sviatoslav remarked that these words were heard on the very day when the Lord God called Fr. Vitaliy Sydoruk [the priest died on April 4, 2021, on Sunday of the Veneration of the Cross according to the Julian calendar - ed.].
"He came here to give everything he had: his skills, his knowledge. He came here to feed with the Body and Blood of our Savior those people whom the Lord God entrusted to his pastoral care," said His Beatitude Sviatoslav.
Recalling the folk wisdom which says that blessed is the man for whom the poor will weep at the moment of his death, the Primate added that Fr. Vitaliy knew the name of everyone in need and knew how to give, without expecting anything in return.
According to the Head of the UGCC, the sacrificial life of Fr. Vitaliy Sydoruk was the spark that revived the Ukrainian Greek Catholic Church in this area.
The Primate expressed words of support to the priest's immediate family. He also encouraged everyone to experience this grief and sorrow in a Christian way, because, as he noted, the ministry and departure to eternity of Fr. Vitaliy is a sermon of the Resurrection.
"With all sorrow, but also with the faith in the Resurrection, we place you in the loving embrace of our Heavenly Father. We believe that only He can resurrect what dies, heal what is sick, gather what is scattered. We know that you are going to prepare a place for all of us," His Beatitude Sviatoslav emphasized.
"May the merciful Lord accept your sacrifice of honest, zealous priestly life. Rest in peace! Vichnaya pamyat'!" added the Father and the Head of the UGCC at the end of the sermon.
The UGCC Department for Information
PUBLICATIONS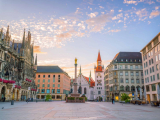 The enthronement of Bishop Bohdan Dziurakh as the Apostolic Exarch, which will take place on April 18, was an opportunity to talk about the...
MEDIA