I wish for every Ukrainian mother feel like being a participant of Mothers in prayer community, His Beatitude Sviatoslav in Stryi
Monday, 06 August 2018, 20:03
We are all equal before our Heavenly Father, as we are His children. And only the power of mother's prayer is extremely strong and can draw us closer to the Lord and protect from all the misfortunes.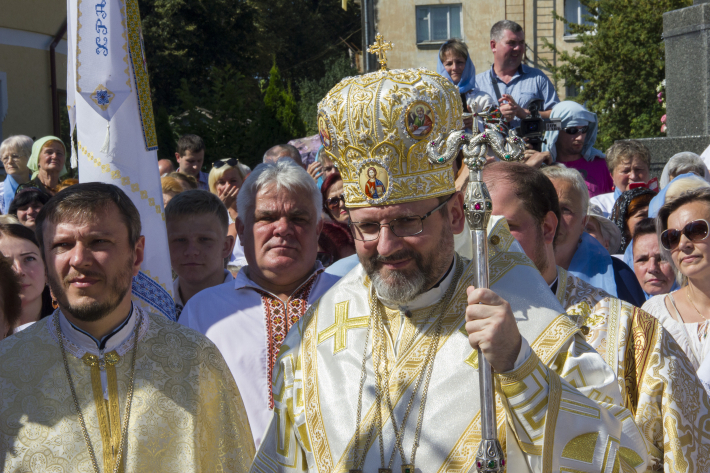 Head and Father of UGCC His Beatitude Sviatoslav outlined it, while delivering his homily to the faithful in Cathedral of the Assumption of the Blessed Virgin Mary in Stryi, where on August 4, XVIII Congress of "Mothers in prayer" community was carried out.
Afterwards, the participants of the Congress were praying Moleben in front of the Liska Miraculous Icon of the Mother of God.
"Lord says that He created us not to become slaves or strangers to our loving Heavenly Father. The Almighty created us for the divine sonhood. The first word from the most significant prayer our Savior left to us is a prayer which starts with words "Our Father", Head of Church addressed to the faithful.
According to him, the one who doesn't acknowledge God as his father – cannot fully believe in Him. The Kingdom of God has to be inherited, after all.
"As soon as we try to comprehend how to communicate faith, teach our children who God is truly to them, Church begins to realize that without you, dear mothers, it cannot be managed. Only mother can reveal the deepness of words, when saying "you are a child" – my and God's one", said His Beatitude Sviatoslav.
Apart from that, Head of UGCC marked a significant role of a mother's role, because he assumes that without a mother's prayer a person doesn't live a full and meaningful life of a Christian. Furthermore, there is no full-fledged prayerful life within Christ's Church.
"I'd like to thank, dear "Mothers in prayer" for calling down the fire of the Holy Spirit to our land and our people; for reminding us who we are, - children of God. That very moment we are full of anticipation of the Kingdom of God, which abides amongst us… Let us learn to pray together! I wish for every Ukrainian mother feel like being a participant of "Mothers in prayer" community. I crave to see this power God put into your hands as a pledge of a national power, our gift and a key to victory", said His Beatitude Sviatoslav.
Later he completed: "In Stryi we will be observing face of Blessed Virgin Mary because here we feel her closeness to us in Liska miraculous icon of Mother of God. We will ask Her for teaching us how to be children of God and pray rightly. May power of a mother's prayer renew the face of Ukrainian land!", said Head of Church at the end.
The UGCC Department for Information
PUBLICATIONS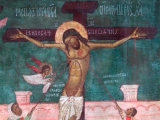 "Open to me the doors of repentance, O Giver of Life. As we worship in Your temple this morning, teach us how to purify the temple of our...
MEDIA