"If we seek God's Word and the Law, then, we will find the right path in the life ..." – the Head of the UGCC
Monday, 01 September 2014, 15:11
We stand on the threshold of a new school year, when our pupils and students start studying again. I think that every young man asks himself what the road he has to choose in this life. But today the Lord speaks to each of us calling: "Follow me".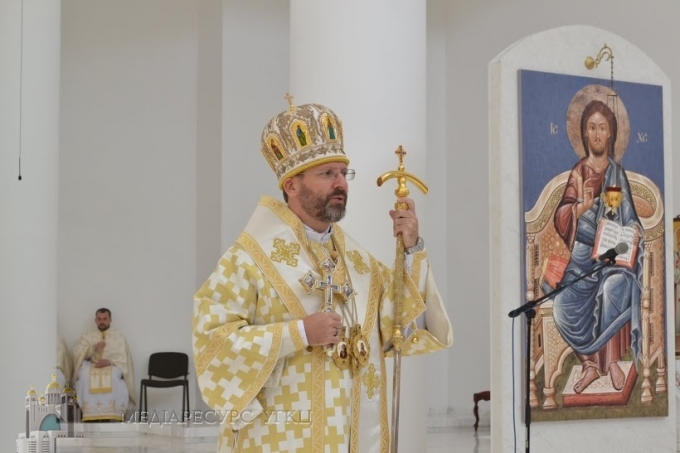 That was said by the Father of the UGCC His Beatitude Sviatoslav on August 31, 2014 during a sermon at the Pontifical Divine Liturgy in the Patriarchal Cathedral of the Resurrection of Our Lord Jesus ​​Christ, in Kyiv. This day with the Major Archbishop of the UGCC coserved the Bishop Bogdan (Dzyurakh), Administrator of the Patriarchal Curia of the UGCC. During the liturgy the Head of the UGCC gave the diaconal ordination to Petro Tokach and Andriy Dorchak.
As His Beatitude Sviatoslav stressed, the Lord also tells us that "if we look for the road which will lead us to a higher purpose, we must honor our father and mother, love our neighbors as ourselves, love God with all our heart and soul". "Today the call to choose God and follow him through the life sounds for all of us" - He noted. According to Him, anyone who falls into crisis, finds himself at a crossroads where looking for the right way. Often, this way is not understandable for us. In this case, St. Augustine teaches: "Man, you do not know the road. But it came to you itself! This way is Jesus Christ, His Word and Studying. You're looking for the truth ... It found you itself. "If we seek God's Word and the Law, after all the extreme circumstances we will experience the conversion, find the right way in our lives".
"In our cathedral repeatedly were held the episcopal ordination, the ordination of priests and deacons - continued the Preacher. - Now, however, there was a special diaconal ordination, because before the throne of God became a person who has gained a lot in the life and can be satisfied with what he has".
"We ask God a chosen new deacons road to be a great blessing for them and for all of us an example, and for the church – a good service to God and others", - concluded the Head of the UGCC.
UGCC Department of Information
PUBLICATIONS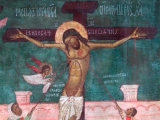 "Open to me the doors of repentance, O Giver of Life. As we worship in Your temple this morning, teach us how to purify the temple of our...
MEDIA