Immaculate Heart of Mary, save us: The figure of the Virgin of Fatima visits Lviv
Friday, 18 March 2022, 17:21
On Thursday, March 17, a traveling statue of Our Lady of Fatima arrived in Lviv's Church of the Nativity of the Mother of God, from Portugal. The statue's arrival was solemnly greeted by the Archbishop and Metropolitan of Lviv, Ihor Vozniak, together with the priests and several hundred faithful of the Lviv Archeparchy. The statue will be available in Lviv for veneration by the faithful until April 15.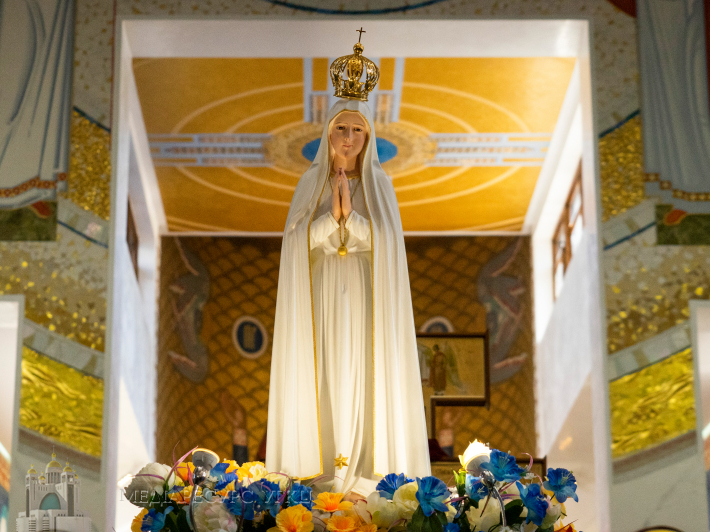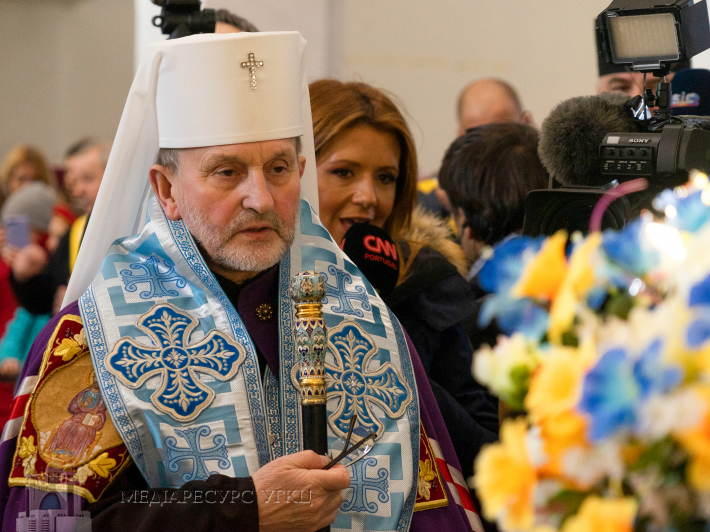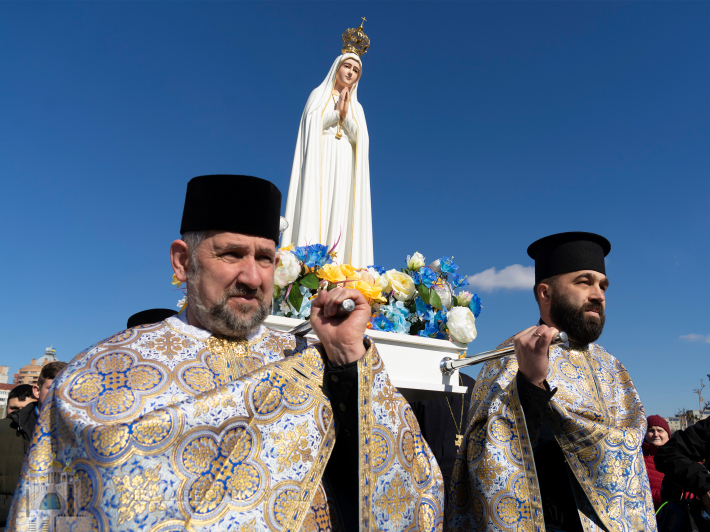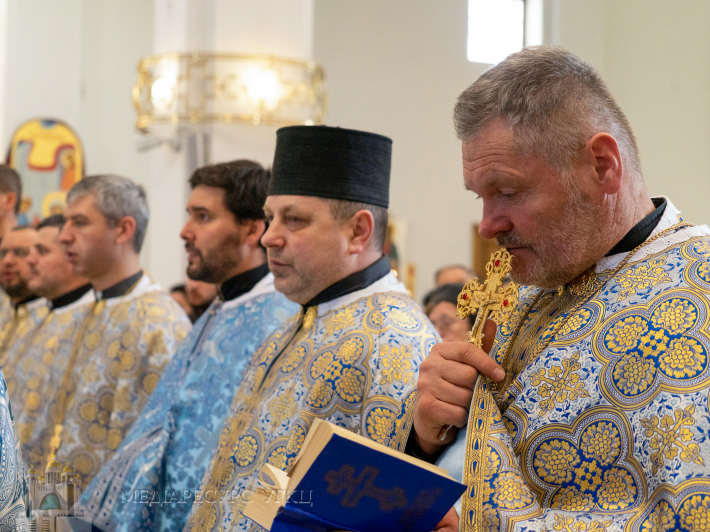 Following a solemn procession around the church, a Moleben prayer service to the Mother of God was held, during which the Metropolitan addressed the faithful: "Today we are witnesses of how God restored the Living Spirit in the hearts of people, the Living Spirit which no one can overcome. By God's providence, little Ukraine will defeat the enemy feared by the whole world."
The Metropolitan reminded those present of the Old Testament story of David and Goliath, which teaches that God's providence is stronger than human power and authority, and that the one who is with God and the Truth always wins in the end.
He expressed his gratitude to those who arranged for the statue to come to Lviv, stating that this was a great event and opportunity to offer our prayers to the Mother of God for peace in Ukraine. He recalled the story of the Fatima apparition: "When the Virgin appeared on June 13, 1929, she said: 'The moment has come when God calls on the Holy Father and the bishops of the world to dedicate Russia to my Immaculate Heart.'"
He stated: "The Mother of God came to Lviv to pray for us, to pray for an end to the war, an end to the murders committed by the Russian military. We pray for the conversion of the Russian people, who are covered with spiritual darkness. We pray that the Lord will have mercy on them and on us. On March 25, Pope Francis will dedicate Russia and Ukraine to the Immaculate Heart Mary. May God bless us with an immediate end to the war. Immaculate heart of Mary, save us!"
It is worth noting that the 13th copy of the statue of Our Lady of Fatima, which is honored in the chapel built on the site of her apparitions, was carved in 1920 by sculptor Jose Ferreira Tedin on the instructions of Lucia, one of the three children to whom the Blessed Virgin Mary appeared. During solemn celebrations, this statue is crowned with a precious golden crown, in the center of which is the bullet which pierced Pope John Paul II during the assassination attempt on May 13, 1981, in the Vatican's St. Peter's Square. St. John Paul II presented this bullet as a sign of gratitude to the Blessed Virgin Mary for saving his life.
The UGCC Department of Information
PUBLICATIONS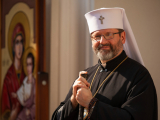 Today, we observe how different ideologies deny the right to life of a person in Ukraine. "Russkiy Mir" ideology, which justifies the denial of...
MEDIA