In Kyiv, His Beatitude Svyatoslav met with the leaders of the organizations of Caritas network of Ukraine
Friday, 09 March 2018, 14:47
March 7, 2018 in Kyiv, a meeting of His Beatitude Svyatoslav with the leaders of the organizations of Caritas network of Ukraine took place.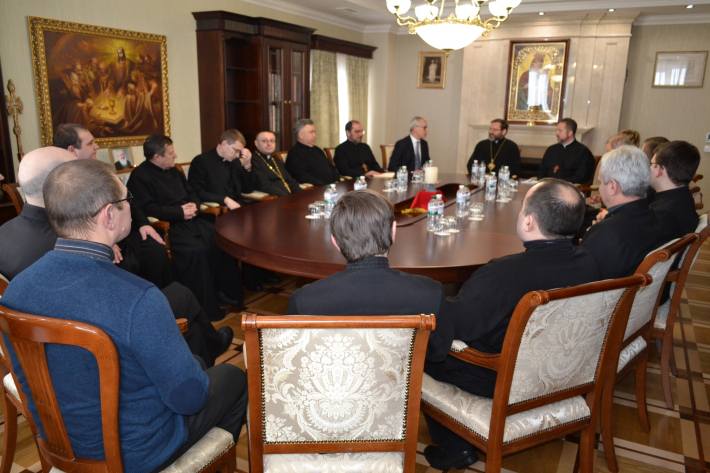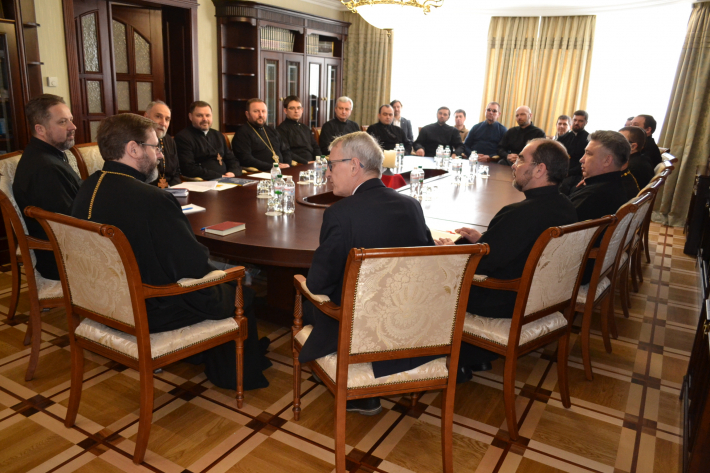 During the meeting, the leaders of the organizations told the Head of the UGCC about the social problems that Caritas employees encounter in their work, and actions aimed at resolving them. The current suffering caused by the war in Ukraine should also be mentioned. According to His Beatitude Sviatoslav, these difficult trials showed the unprecedented sacrifice and self-devotion of our people in Ukraine and in the settlements. Still, thousands of dead, tens of thousands of seriously injured, millions of refugees and displaced persons will remain a call for mercy, solidarity and love for a long time. We do not have the right to get used to their sufferings, to become insensitive to their cries, to pass indifferently by their afflictions. On the contrary, the expression of our living faith should cause even greater solidarity with the victims of the war, and this solidarity should take a practical dimension, depending on the needs of a particular family or person and in accordance with the opportunities of the church community.
Among many social challenges and problems, His Beatitude Sviatoslav particularly emphasized the unprecedented spread of surrogate motherhood in Ukraine, which was caused by socio-economic factors and the lack of legal constraints. The Head of the Church drew attention to the unprecedented size of the migration processes and the related problem of trafficking in human beings. Also, a number of environmental issues were discussed, in particular challenges related to access to clean water, especially in the regions of Donetsk and Lugansk.
The Head of the Church stressed that, in accordance with the Social Development Strategy approved by the Synod, each parish would have to form a charitable group or parish body of Caritas, which would set the goal of involving the faithful in the testimony of merciful Divine love, either in relation to the members of the parish community itself , or "in the world". With the support of eparchial Caritas, such a group should be responsible for preparing the entire parish community for the duty to turn faith into specific charity works. It should also educate individuals and groups who will be competently working in the Church in the field of charity. The parish has many specific forms for such a service: visiting the sick, helping the poor, feeding the hungry, protecting orphans, supporting those who suffer injustice, peacekeeping activities, comforting the frustrated, protecting unborn children, etc. It should be remembered that first and foremost we bear responsibility to those in need who live among us. And so, if possible, the parish should support charitable activities of the Church at the regional, national and international levels.
At the end of the meeting, His Beatitude Sviatoslav thanked all Caritas employees for the daily serving of the needy, which is an expression of faith and testimony of us as a living Christian community.
Reported by Fr. Andriy Nahirnyak
PUBLICATIONS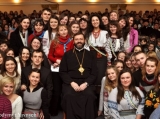 If, therefore, the Son sets you free, you will be free indeed. Jn 8:36
MEDIA