In Lviv were presented the Honors of the Blessed Omelian Kovch for the development of ecumenical dialogue, dialogue of cultures and peoples
Tuesday, 28 October 2014, 14:21
When Christians celebrate an event, they first confess their faith in this celebration. We see that the resurrection of our Church-Martyr was God's deed. Therefore, celebrating the 25th anniversary of the legalization of the UGCC we solemnly profess that God has raised us to a new life, giving us a new task. Today we remember all those who on their shoulders and in the hearts carried the Unconquered Catacomb Church. Also we remember with gratitude the laity who created in their families "domestic Church", which taught a new generation of Christians, and where underground priests could bring bloodless sacrifice during the Divine Liturgy.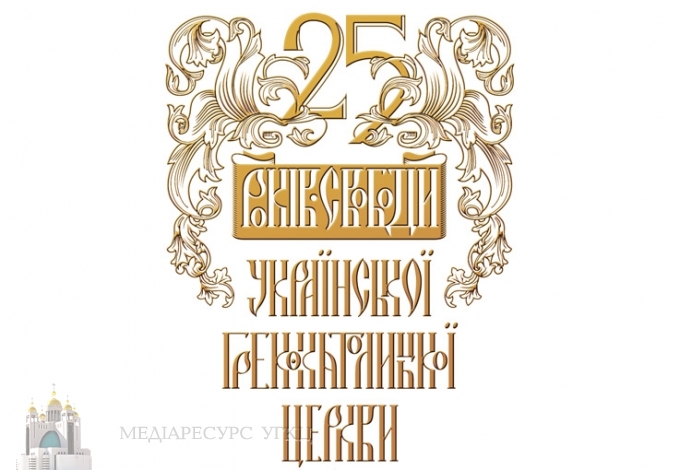 With these words addressed the Head and the Father of the UGCC His Beatitude Sviatoslav all those present at the solemn academy in Lviv Opera House on 26 October, 2014. As previously reported, this event is dedicated to the 25th anniversary of the legalization of the UGCC in Ukraine and the official opening of the Year of Metropolitan Andrey (Sheptytskyi). In the event were participating the bishops who came to the city on the meeting of the Eastern Catholic bishops of Europe, held on 23-26 October.
The present at the Academy were addressed by the Secretary of the Congregation of Oriental Churches, Bishop Cyril (Vasyl'): "A year ago when we chose Lviv as the venue for the annual meeting of the Eastern Catholic bishops of Europe, we could not imagine that the word "Europe" will have such a Ukrainian definition.​​.. We must trust God who is the Lord of the human history, the only one able to give peace. I assure you that Ukraine will never be forgotten by God". At the end of his speech, he wished UGCC to become "the leading star of Christian unity". Also the dissident Yevgen Sverstyuk took the floor.
During the solemn academy was the presenting of the annual Award named after the blessed martyr Omelian Kovch for the significant contribution into the development of ecumenical dialogue, dialogue of cultures and peoples, inter-religious and inter-ethnic understanding, charitable activities, for the personal life example of sacrifice and humanism. The winners of this year's Award are: Mustafa Dzhemilyev, the leader of the Crimean Tatars (Ukraine); Mariya Matviyiv, the doctor who saved wounded during the tragic events of the Dignity Revolution, in particular in Instytutska street in Kyiv in February 2014 (Ukraine); Archbishop Juzef (Mikhalik), Metropolitan of Przemysl RCC, the former head of the Polish Episcopal Conference (Poland); James Temertey, benefactor, the founder of the Ukrainian-Jewish Initiative (Canada), fr.Mykhaylo Shevchychyn, Father-mitrat of the UGCC (Ukraine).
The evening was accompanied by the singing of the Municipal chamber choir "Kyiv", Lviv municipal male choir "Gomin"("Echo"), female choir of Lviv Conservatory; Galician academic chamber choir and screening of films about the revival of the UGCC, the blessed martyr Omelian (Kovch) and Metropolitan Andrey (Sheptytskyi).
We have to add that Award was established in 2010 by the Committee of the commemoration of the blessed martyr Omelian Kovch.
UGCC Department of Information
MEDIA