In Rome, the Way of the Cross was prayed for Ukraine
Wednesday, 26 March 2014, 12:58
On Sunday, March 22nd, on the territory of Saint Sophia, the Way of the Cross was said for Ukraine. The prayer event was organized by the students of the Papal Institute of the Holy Intercession at the initiative of the Saint Sophia Association.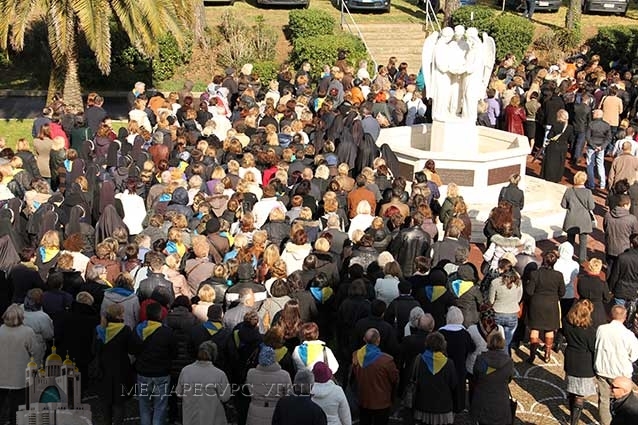 "The Way of the Cross which we prayed for our Motherland united the whole Ukrainian community. Together with us the students and the rectorates of Ukrainian Papal Collegiums, representatives of various monastic orders located in the Eternal City, youth members of parish communities, priests who are studying at different Papal universities, chorus members, our faithful from Rome and the area all prayed together," stated Rev. Marko Semehen, president of the Saint Sophia Association. A specially prepared cross was carried in turn by representatives of various monastic orders and Ukrainian institutions in Rome.
After the Way of the Cross prayer contemplations, a Panakhyda [Requiem Service] was held for those who died on the Maidan, known as the Heavenly Hundred. The prayer service with lit memorial candles was held in front of the Memorial Board which has the photographs of those who perished. After the Panakhyda, the faithful had the opportunity to worship and touch a piece of the Life-Giving Cross of the Lord from Jerusalem. The relic had been found among the liturgical items belonging to Patriarch Josef Slipyj.
Press Service of Saint Sophia Association
PUBLICATIONS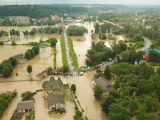 Your Graces and Excellencies, Very Reverend and Reverend Fathers, Venerable Brothers and Sisters in monastic and religious...
MEDIA