In Rome there is the meeting of coordinators of implementing of the strategy " Live parish - a meeting place with the living Christ "
Saturday, 30 November 2013, 14:48
As part of the Implementation Strategy of UGCC until 2020 "Living the parish - a meeting place of the living Christ " in Rome, Patriarch Centre at 3, Piazza Madonnadei Monti a regular meeting of the diocesan coordinators who came from America and Europe is held under the leadership of His Beatitude Sviatoslav of Cardinal.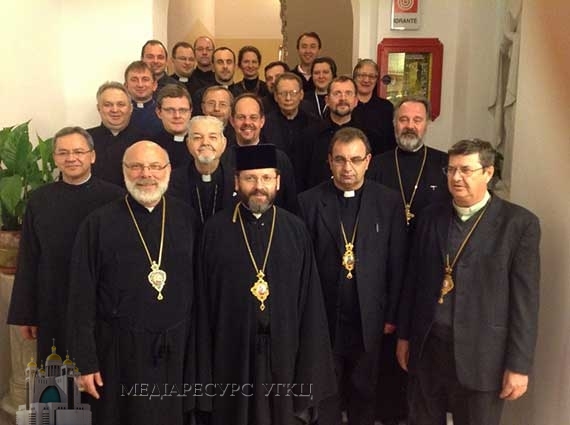 Reported by a Web page of Przemysl and Warsaw archdiocese : cerkiew.nazwa.pl.
During this meeting work executed has been analysed, the participants exchanged views on the Church mission and the new evangelization , and preparations for the diocesan cathedral, which are to be held in every diocese and every Exarchate UGCC during 2014, which was decided by the Synod of Bishops,was discussed too.
UGCC Information Department
PUBLICATIONS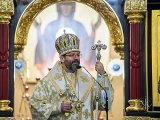 This home and all who live in it are blessed with the sprinkling of this holy water, in the Name of the Father, and of the Son, and of the Holy Spirit....
MEDIA