In Rome UGCC Head met with Ukrainian students and urged them to effectively use their time
Sunday, 12 October 2014, 15:45
On October 12th in the building of the Ukrainian Pontifical Collegium of the Holy Intercession in Rome, his Beatitude Sviatoslav, Father and Head of UGCC, met with Ukrainian students. The meeting happened on the occasion of the beginning of a new academic year in the Pontifical Universities of Rome.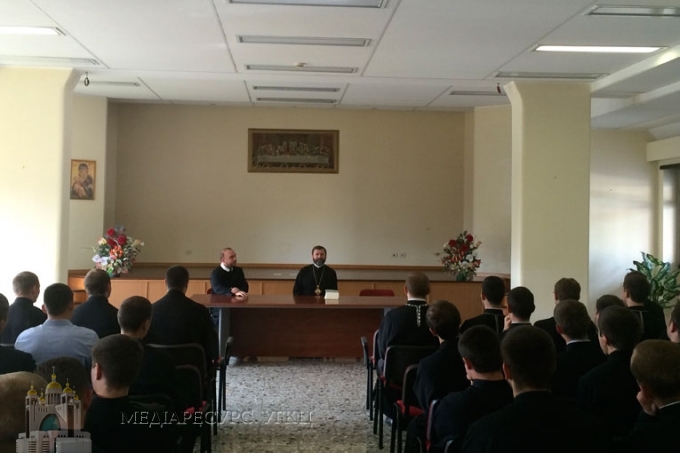 At the meeeting, His Beatitude Sviatoslav reminded the students of the main topic of this year's UGCC Synod of Bishops: Managing God-given gifts. This concerns a responsible attitude and management of time, talents, and material goods.
"It is very difficult to manage your own time," emphasized UGCC Prelate, "because we cannot increase time, however, we can very easily waste it. It is only with time that you will be able to grasp the value of the time granted you. In relating the possibilities of studying at the Pontifical Universities in Rome, UGCC Head appealed to the students to allot enough time for learning other languages, which, in his words, are "the key to gaining knowledge."
Also His Beatitude Sviatoslav told the students about the agenda of the Pontifical Synod on the topic of the family and discussed relevant problems of the family in the Ukrainian context. In particular, he turned the attention of the future pastors to the issue of social orphan hood – the increase in numbers of children who remain without parental guidance.
"For the Church in Ukraine this issue is a big pastoral challenge, since we are faced with a whole generation of young people who do not know what family relations are all about," stated His Beatitude.
In concluding the meeting, UGCC Head wished the young scholars God's blessings "without which none of the natural talents are fruitful."
Saint Sophia Press Service
PUBLICATIONS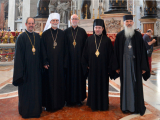 Glory to Jesus Christ! Beloved Brothers and Sisters in Christ!
MEDIA