In the jubilee year of Patriarch Josef Head of UGCC recommends to think about "who we are and what is our role"
Thursday, 16 February 2017, 11:34
Life of patriarch Josef, as well as our owns, wasn't a straight way but rather a labyrinth, where each decision is important. Since with every single turn one might mislead, choosing the wrong way.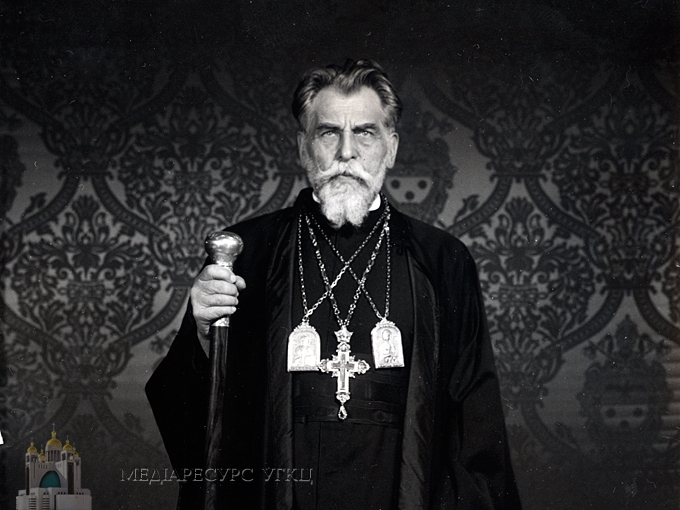 Josef, the servant of God, didn't look for a guideline in passing ideas or vain expectations. In his letter "About an alliance with God" (June 3, 1976) he addressed to his parish with an advice: "Let us be ourselves!" This "being ourselves" is born in all of us every time we recognize in a prayer to the Lord His will regarding our lives.
Is said in a letter of His Beatitude Sviatoslav to the faithful of UGCC on occasion of 125th birthday anniversary of patriarch Josef Slipyi. As is generally known, on 17th of February 2017 we celebrate the 125th birthday anniversary of patriarch Josef Slipyi, confessor of the faith and long-standing head of UGCC.
Head of Church consumes that patriarch Josef became a huge man not in one second: "Day by day he was growing in prayer, sanity, wisdom, sense of responsibility, and above all, - in devotedness to God's will".
His Beatitude Sviatoslav explains what words "be yourself" meant to patriarch Josef: "It was he himself when he revealed desire to science and devoted his whole life to it, establishing conveniences and institutions for others. It was he himself, when hearing a call to priesthood he devoted himself totally to it. He was himself when he refused a promised freedom and high ranks if only he denied his Church. It was he himself when coming to West he became a voice and symbol of a "silent Church" in USRR and all persecuted by godless totalitarian regime. He was himself when he was defending the right of a religious community he headed".
The author of a Letter says that it has never been easy to be yourself, and more difficult than that is to perform your vocation in times of uncertainty we are going through now. "It's much easier and more comfortable to get used to changes, to fit to outer circumstances, refuse acknowledging the absolute Truth… But woe to the person who quits being themselves, who loses themselves", he adds.
Thus, life of patriarch Josef, resurrection from catacombs of UGCC and its further dynamic development affirms that "the one who in their own core remains as God created them – can overcome inconstancy and history fluctuation".
Letter ends with a suggestion of Head of Church to think in this jubilee year of patriarch Josef about who we are and what is our role. "Life of patriarch Josef reckons us that with a deep belief and God's assistance a person with a steady will, who does not refuse his or her nature given once by God, doesn't betray his or her vocation and perform their service despite everything – will vin over evil and injustice", His Beatitude Sviatoslav writes.
The UGCC Department for Information
PUBLICATIONS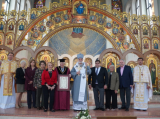 Archbishop Borys Gudziak of Philadelphia, President of UCU, conferred the award of honorary Doctor Honoris Causa of the Ukrainian Catholic...
MEDIA