In Zarvanytsya the Head of the UGCC and the Prime Minister of Ukraine prayed for peace in Ukraine
Sunday, 20 July 2014, 14:16
On July 20 with the Pontifical Divine Liturgy led by His Beatitude Sviatoslav, the Father and the Head of the UGCC ended Ukrainian Youth Pilgrimage to Zarvanytsya.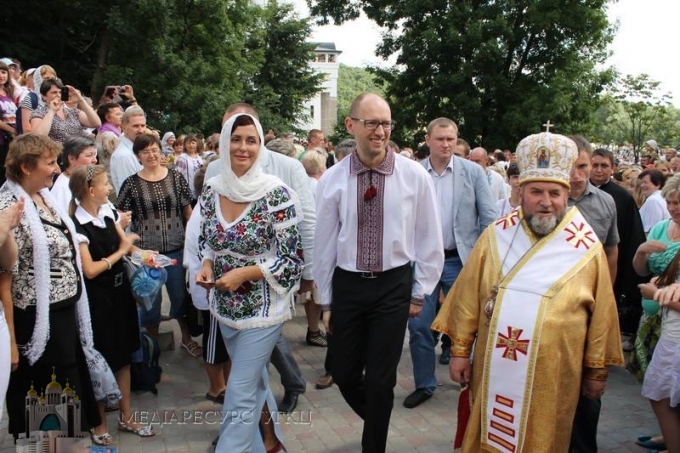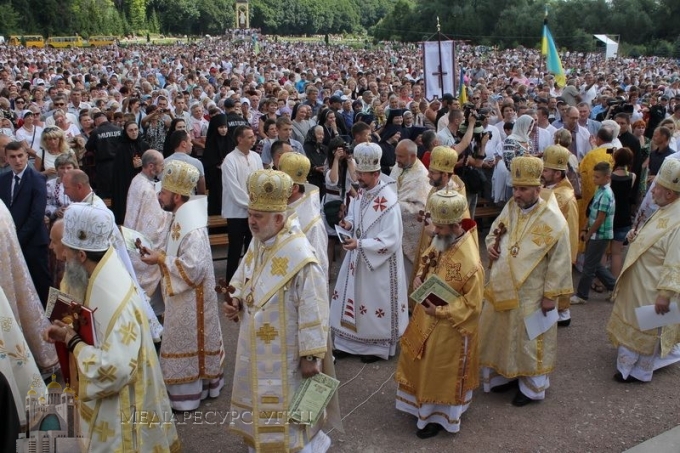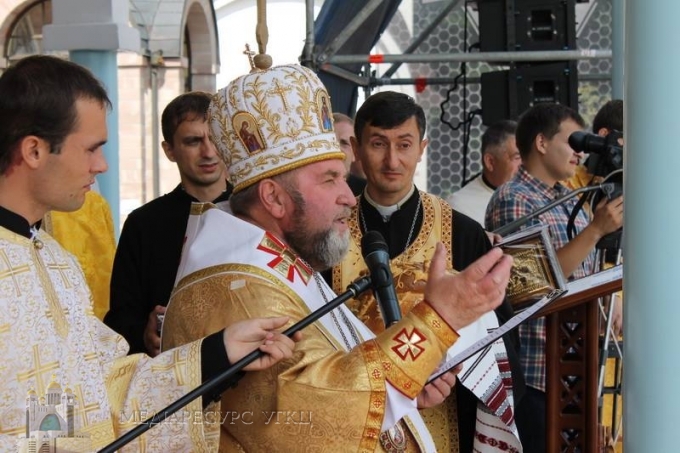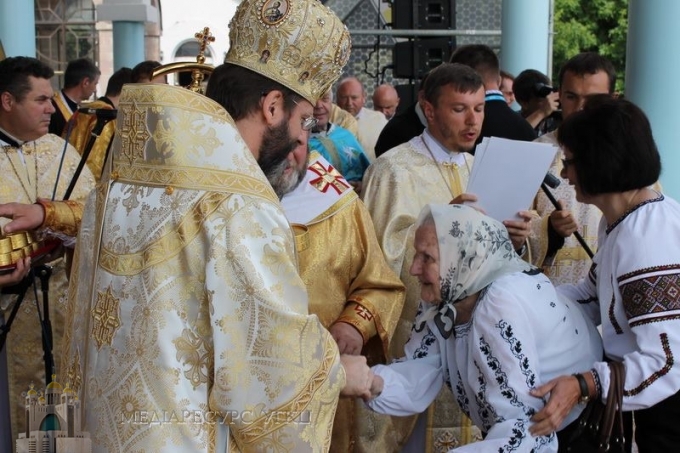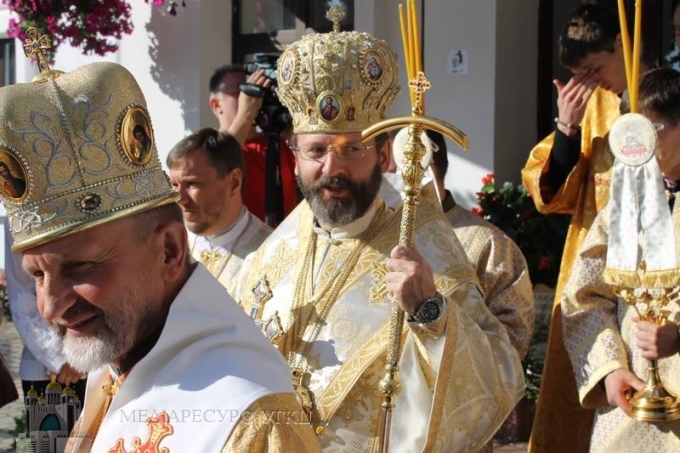 In the Divine Liturgy took part 16 bishops of the UGCC and about 300 priests. Together with the priests prayed the Prime Minister of Ukraine Arseniy Yatsenyuk, the Minister of Culture Yevgeniy Nyshchuk, the Head of Ternopil Regional State Administration Oleg Syrotiuk, the Mayor of Ternopil Sergiy Nadal and tens of thousands of pilgrims from all over Ukraine and abroad.
Much of the faithful went to Zarvanytsya on foot. The largest group, about 2,000 people has traditionally made ​​the walking pilgrimage from the Cathedral in Ternopil. Most of the time was spent on the road by pilgrims from Khmelnytskyi. To Zarvanytsya they went almost a week. There were mostly young people who walked, the others - came in buses, cars and bicycles.
This year's pilgrimage was timed to the 25th anniversary of legalization of the UGCC. Also, His Beatitude Sviatoslav declared the blessed martyr Vasyl' Velychkovskyi as the patron of prison ministry of the UGCC. During a meeting with youth, the march with candles to the monument at the miraculous place, memorial service to the heroes of the Heavenly hundred, Hierarchical Liturgy at Zarvanycia Cathedral of Our Lady the Head of the UGCC constantly urged the faithful to strengthened prayer for Ukraine.
At night on July 20, more than 10,000 young pilgrims participated in the "Youth prayer Maidan" on Spivoche Pole of Zarvanytsya. This number of young people was a surprise to the organizers. Young pilgrims not only filled the podiums of Spivoche Pole, but settled on the ground just in front of the stage. And all for the sake of spiritual and patriotic program, which was produced by the Commission on Youth of Ternopil-Zboriv archdiocese of the UGCC.
The Head of the UGCC presented awards (medals and certificates) to the clergy and laity on the occasion of the 25th anniversary of the coming out of the UGCC from the underground, together with the governor of Marian spiritual center of Zarvanytsya Bishop Vasyl' (Semeniuk) at the applause of tens of thousands of the faithful especially welcomed in Zarvanytsya the pilgrims from Donetsk, Kharkiv, Kherson, Zaporizhzhya, Odessa, Poltava, the refugees from Slovyansk and other Eastern regions and, as noted by Bishop Vasyl', "from Ukrainian Crimea".
Fr. Oleg Kharyshyn,
The Head of Press Service of Ternopil-Zboriv archdiocese
PUBLICATIONS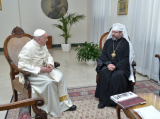 3 July at 10:00 AM, at Casa Santa Marta in the Vatican, Pope Francis met with His Beatitude Sviatoslav. The meeting was held at the request of the...
MEDIA